Genny is en route to Rome carrying enormous cross.
A former prisoner is walking from Milan to Rome, while carrying a wooden cross weighing 40 kg, in a personal road to redemption.
Gennaro Sperio, known as Genny, is currently in the Emilia-Romagna region and expects to reach Rome within a month, according to Italian news agency ANSA.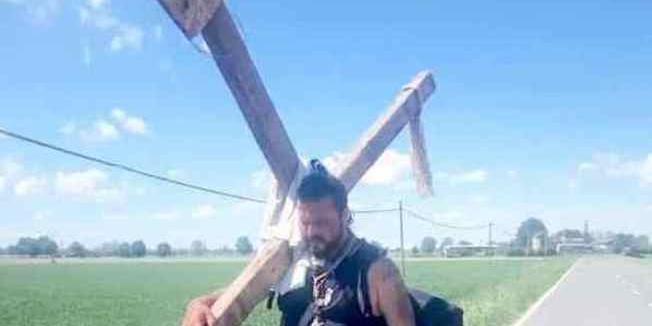 Genny says he is undertaking the pilgrimage to atone for a misspent youth, including many years in jail.
He says he hopes to be received by Pope Francis and to bring the message of the guests of Area 51, a shelter he established for former prisoners in Rozzano in the outskirts of Milan.