Hooligans set fire to police vehicle ahead of Coppa Italia final in Rome.
Rome's mayor Virginia Raggi has condemned the behaviour of football hooligans who wreaked havoc in the city ahead of the Coppa Italia final on the evening of 15 May.
The violence took place in the area near the Stadio Olimpico before the game which saw S.S. Lazio beat Atalanta 2-0, with clashes breaking out between Lazio's hardcore "ultrà" supporters and police.
Masked hooligans threw petrol bombs, setting a city police vehicle on fire and hospitalising two police officers. Police responded with water cannon, arresting five of the rioters.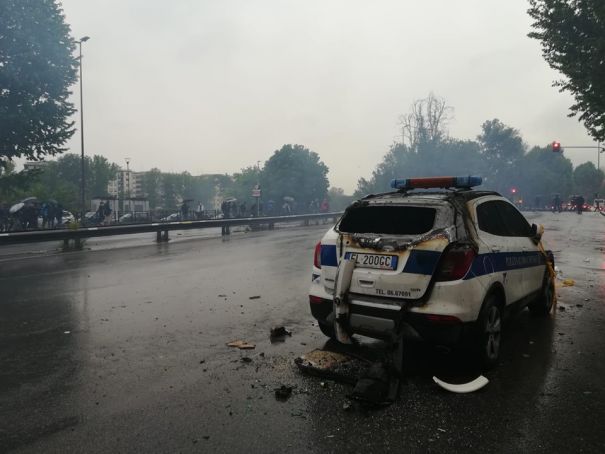 In a strongly-worded Facebok post, Raggi said "a city cannot be besieged" by "groups of organised criminals who, under the pretext of a football match, devastate everything and attack the police."Raggi called for "strong measures" against hooligans, who she described as "idiots" and "barbarians."
She also pointed out that football teams "earn millions and pay millions for footballers' salaries", saying: "It is not right for citizens and administrations to bear the cost of maintaining security."
Raggi also congratulated Lazio on its seventh Coppa Italia title, tweeting: "Complimenti ai biancocelesti per la grande vittoria!"
Cover photo: Carlo Lannutti/LaPresse
General Info
Address
Viale dei Gladiatori, 00135 Roma RM, Italy
View on Map
Football hooligans clash with Rome police
Viale dei Gladiatori, 00135 Roma RM, Italy