Annual tradition marked on St Joseph's Day.
Italy celebrates Father's Day on 19 March, the feast of St Joseph, in contrast to many other countries around the world which mark the day on the third Sunday in June.
Joseph is the patron saint of fathers and carpenters, according to Catholic tradition, and his feast day in Italy is marked with sweet culinary traditions which vary from region to region.
Festa del papà is celebrated in Rome and central Italy with bignè di S. Giuseppe. These fluffy puffs of deep-fried dough have several regional variations however in Rome they are normally filled with cream or ricotta.
Other hugely popular treats to mark the day in Naples and southern Italy are Zeppole di S. Giuseppe, a sweet made of a mixture of soft choux pastry, either fried or baked, and filled with cream.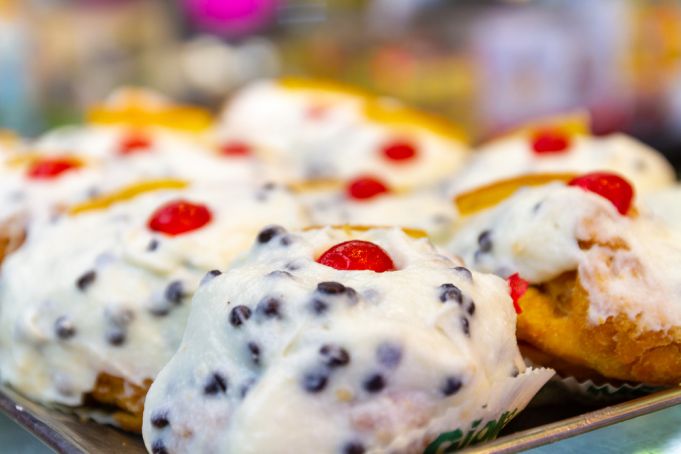 Frittelle di S. Giuseppe are fried rice fritters enjoyed mainly in Tuscany and central Italy, while Raviole Bolognesi - sweet pastries filled with jam or mostarda bolognese - are popular in the northern city of Bologna.
Father's Day in Sicily is celebrated with sfincia di S. Giuseppe, a colourful deep fried pastry covered with ricotta and decorated with chocolate, pistachio, cherries and candied orange peel.