City says sheep already used to maintain Rome's Caffarella park.
Sheep could be used to maintain Rome's wildly overgrown parks, with cows being deployed where the grass is too high, according to radical proposals being put forward by the city council.
The suggestion of using sheep was first aired on 17 May by the capital's environment councillor Pinuccia Montanari whose cash-strapped Movimento 5 Stelle administration is struggling to maintain the city's 44 million sqm of green space.
Montanari followed up her initial proposal, announced via Facebook, by suggesting on a subsequent radio interview that cows could be commandeered to mow down the parks that were completely overgrown.
Montanari claimed that Rome mayor Virginia Raggi had encouraged her recently to send sheep to work in the city's parks, as is already the case at the Parco della Caffarella where 2,000 sheep keep the grass trim.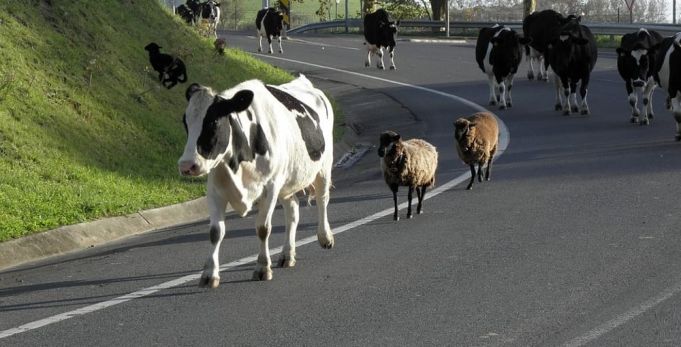 Montanari said the city had herds of sheep, goats and cows at two municipal farms: one in the Tenuta del Cavaliere to the east of the capital and the other at Castel di Guido between Rome and the coastal area of Fregene. Citing as an example the park in Centocelle – a south-eastern suburb – Montanari suggested that animals would take four days to munch down the overgrown grass, providing "savings of €150,000" over a year.
Describing the plan as "effective and sustainable", the environment councillor said the animal-mowing method was used by Berlin and that Rome had the backing of the World Wildlife Fund (WWF) and the Italian agricultural organisation Coldiretti.
However the city's idea attracted instant scorn from opposition politicians as well as hygiene concerns among Rome residents about animal excrement and the spread of parasites such as ticks.