Rome's Campagna Amica market to reopen on 6 October.
The Mercato di Campagna Amica, a popular zero-km food market near Rome's Circus Maximus, will reopen to to the public on Friday 6 October following a closure of more than seven months.
Rome mayor Virginia Raggi is expected to join the operators of the market, agricultural association Coldiretti, at the inauguration on Via di S. Teodoro at 09.30.
The reopening of Mercato di Campagna Amica comes after the city and the market organisers resolved a
dispute
over an operating license to use the building.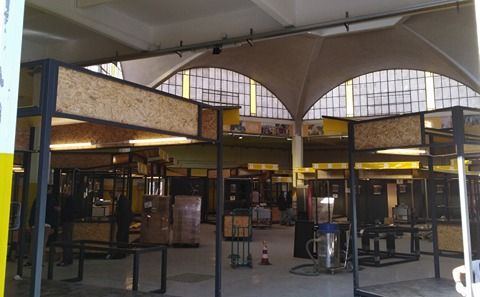 During its first three days the newly-reopened market will include produce from farms in earthquake-hit regions in a gesture of solidarity organised by Colidretti.
The market returns to its weekly opening times, every Saturday and Sunday (1 May-31 Oct 08.00-19.00, and 1 Nov-30 April 08.00-15.00), with around 55 agricultural food companies and farmers offering vegetables, cheeses, olive oil, cured meats, fish, honey, wine, sausages and truffles, all produced in the Roman hinterland.