Activities and events for babies and children in Rome over the Christmas season.
100 PRESEPI
24 Nov-8 Jan
The 41st edition of this annual international nativity crib exhibition at Sala del Bramante in Piazza del Popolo can be visited daily from 09.30-20.00, including Christmas Day, until 8 January. The 100 Presepi exhibition hosts some 150 nativity scenes from Italy and more than 40 other countries. In addition to contemporary reproductions of traditional 18th-century Neapolitan and Sicilian cribs, and 19th-century Roman mangers, there are modern versions made from wood, papier-mâché, terracotta, and even sand, rice, pasta, nuts and bolts. There are also crib-building workshops for children, for details see website.
TEATRO LE MASCHERE
4-18 Dec
Teatro Le Maschere presents Un Fantasma per Natale, a musical for children and their families. The production, in Italian, combines music and drama, comedy and suspense. For details visit website. Via Aurelio Saliceti 1/3 (Trastevere), tel. 0658330817.
CASINA DI RAFFAELLO
6 Dec-12 Feb
Located in Villa Borghese park, this play centre offers a programme of animated lectures, creative workshops, cultural projects and educational activities for children from the age of three. Tues-Fri 14.30, Sat-Sun 11.00 and 17.00. Viale della Casina di Raffaello (Porta Pinciana), tel. 060608,
website
.
EXPLORA
8 Dec-8 Jan
The Explora children's museum organises workshops for small children in addition to holding regular animated lectures and meetings with authors of children's books. Until
31 Dec
it is running workshops for children aged three-five on how to make Christmas decorations, and for kids aged six-11 there is the
Natale 3D
technological workshop. From
2 Jan
it holds the
Vola, vola la Befana
creative workshop for children aged three-five, while six to 11-year-olds can enjoy the experimental Maker-style workshop
Pronti al lancio!
Alternatively children can spend the entire day at the 2,000-sqm museum with
Campus
, a programme of games, animation and creative workshops from 08.00-16.30 Mon-Fri. Via Flaminia 80/86, tel. 063613776,
website
.
LADYBIRDS PLAYGROUP
8 Dec
Ladybirds, an English speaking playgroup for children from 0 to 4 years, holds its Christmas Party on
8 Dec
, from 10.00-midday. The party, which takes place at All Saints' Church, features crafts, games, singing and Santa Claus. Parents are invited to bring a dish, a small wrapped present for Father Christmas to give to your child. Suggested donation €8 per child. For details see
website
.
BIOPARCO
8 Dec-6 Jan
Rome's Bioparco has numerous events for children over the Christmas holidays. On 8 Dec children can meet Santa Claus, and decorate the Christmas tree, from 11.00-16.00. On 26 Dec there is the Tombola degli animali, a fun event involving a raffle and quiz, from 12.30-15.00. From 27-31 Dec children can discover what giraffes, bears and elephants have for their breakfast and dinner. On 2 and 3 Jan, there is a hunt to find the Befana who is hiding in the Bioparco, before making an appearance on 6 Jan in the performance Una Strana Befana al Bioparco at 12.30 and 15.00. For details see website.
INVERNO INCANTATO: NATALE ALL'AUDITORIUM
8 Dec-29 Jan
The highlight of the annual Christmas festival at the Auditorium Parco della Musica is undoubtedly the outdoor ice-skating in the frozen-over Cavea. There is also a Christmas market and the festive atmosphere is completed by none other than Santa Claus and his merry elves. Auditorium Parco della Musica, Viale P. de Coubertin, tel. 892982, website.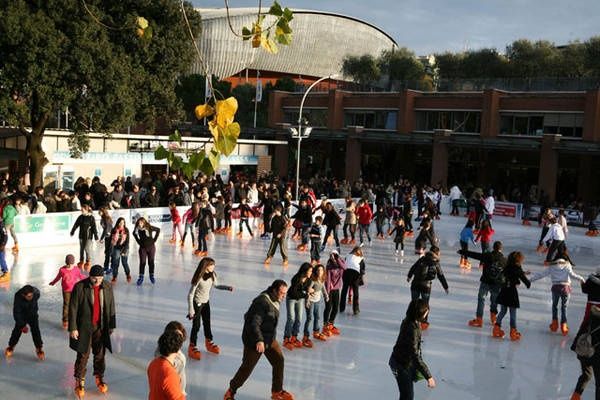 CITY LEGO
8 Dec-29 Jan
A giant Lego city comes to the former barracks building in Rome's Flaminio district. The City Booming project comprises seven million blocks and, in addition to buildings, features all aspects of urban life from public transport and construction sites to theatres and amusement parks. For details including prices and opening times see website. Ex-Caserma, Via Guido Reni 7, (Flaminio).
TEATRO VASCELLO
8-22 Dec
Teatro Vascello presents La Meraviglioso Arte dell'Inganno, a show which incorporates elements of pantomime, sleight of hand, comedy and transformation, delving into the world of the imagination and the absurd. Teatro Vascello. Via G. Carini 78, tel. 06 5881021, website. http://www.teatrovascello.it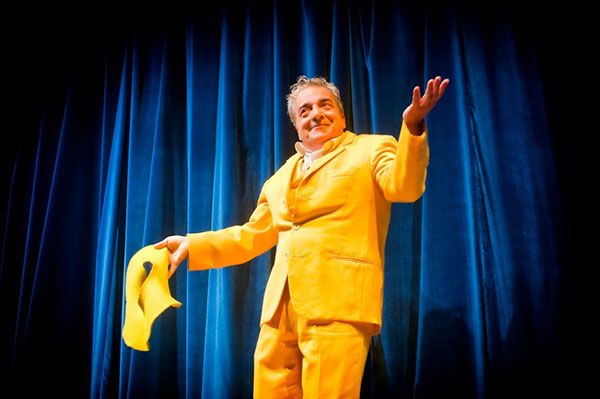 NUOVA LIBRERIA DEI RAGAZZI
9-21 Dec
Author Alessandro Riccioni and illustrator Simone Rea present their new children's book Il Vento at the Nuova Libreria dei Ragazzi in Piazza S. Cecilia 18, on 9 Dec at 19.00. Rea's celebrated illustrations will remain on show at the bookshop in Trastevere until 21 Dec. 10.00-19.00, for details contact nuovalibreriadeiragazzi@gmail.com.
L'ALBERO DI RODARI
10 Dec-6 Jan
Teatro Argentina presents the fables and fairy tales of award-winning Italian children's writer Gianni Rodari, whose imaginative works have been adapted by Atilio Marangon and directed by Roberto Gandini. The production, in Italian, is by Teatro di Roma. For details see website.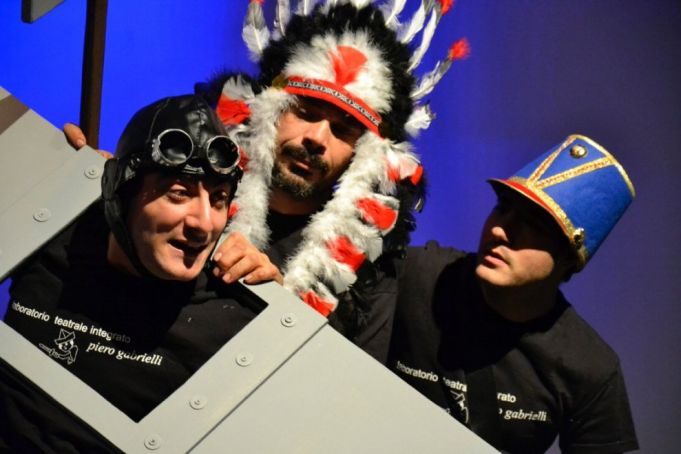 CHRISTMAS CAROLS AT IRISH COLLEGE
11 Dec
The community of the Pontifical Irish College holds its annual Advent liturgy followed by Christmas carols at 17.00 on 11 Dec. Those who wait in the dimly-lit silence of the hall are rewarded by the arrival of the college's 12-strong choir which illuminates the building's corridors with a warm mixture of candle light and song. Afterwards the occasion is made all the more festive with mulled wine and mince pies. Firmly established on Rome's expat calendar, this nostalgic event always draws a large crowd, so best to arrive early. Via dei SS. Quattro 1, website.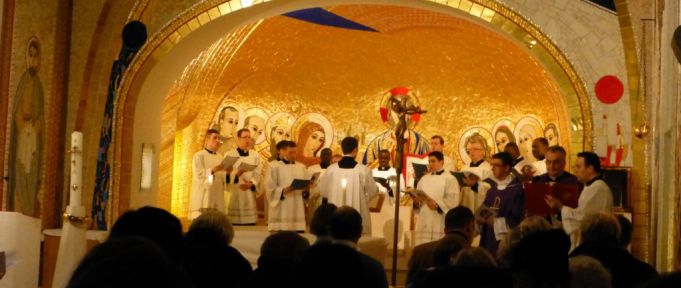 PETER PAN
7-11 Dec
This award-winning musical production, based on the children's classic by J.M. Barrie and with soundtrack by Edoardo Bennato, returns to Teatro Brancaccio by popular demand. With 20 performers on stage, Peter Pan flying overhead and duels with the pirates of Captain Hook, the audience can summon Tinkerbell by shouting Io credo alle fate (I believe in fairies). In Italian. For details see TicketOne website or contact the theatre's box office tel. 0680687231.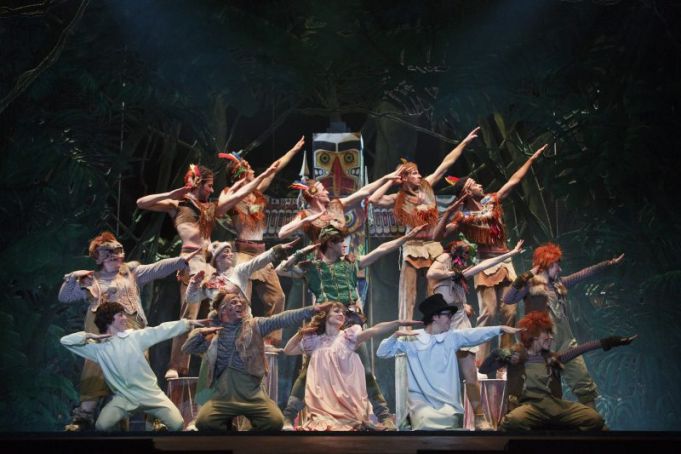 CASA DEL PARCO
11 Dec
Children aged from four to 12 (or younger kids assisted by adult) can learn how to make biological biscuits/Christmas decorations at the Casa del Parco della Valle dei Casali nature park. The cost is €10 and children should wear clothes that can get messy, as well as a medium-sized box. Booking is required tel. 347 / 5540409 or email posta@valledeicasali.com. The event, in Italian, takes place from 11.00-12.45, and is followed by an optional bio-lunch at the Bistrot Bio La Casa del Parco. Also on 11 Dec, from 16.00-17.45, children from four-12 years old can take part in a workshop designed to help feed birds during the winter months. For details see website.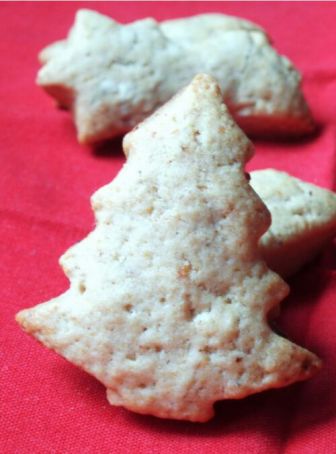 STORIE IN MUSICA
12, 19 Dec
Based in Testaccio, the Associazione Il Nido is dedicated to expectant mothers, parents, babies and small children. On Monday evenings it offers Storie in Musica with story-teller musician Cristiano Gullotta Pianista, for children aged 3-5 years old, 17.00-17.45. Via Marmorata 169 (Testaccio), tel. 0657300707, website.
IL MELOGRANO
16 Dec-13 Jan
This centre in the S. Giovanni area provides creative musical workshops for small children. On 16 Dec, there is Sorprese in Scatola, a workshop and multisensory exploration for children aged one to four, from 16.45-18.00. Booking required. In addition there is musical development for kids aged three to five, each Saturday morning, and Musicainfasce each Thursday evening for various ages from 0-36 months. On Saturday mornings there are yoga games for children aged three to five and six-10 years. Percussioni Creative classes take place each Friday for kids aged three-four, five-six, and seven upwards. Its cycle La Tana dei Lettori continues on 13 Jan with Gioco, tocco, leggo: i cinque sensi per scoprire e leggere, for children aged one to four. Via Saturnia 4/a, tel. 0670475606, website.
ARTandSEEK
17, 28-29 Dec
ARTandSEEK organises English-language cultural workshops and visits to museums and exhibitions for children in Rome. On 17 Dec it presents Marble and Steam, an innovative museum programme in English, at the Centrale Montemartini museum in Ostiense. Children and their families can learn about Crepereia Tryphaena, a young Roman girl found with her doll and jewels, or be inspired by the animals and labyrinths of ancient mosaics by experimenting with fun activities. Parents can either drop off their children or participate. ARTandSEEK also has two family events entitled Let's play with contemporary art! at the MAXXI on 28 and 29 Dec, in collaboration with the British Council. For event details tel. 331 / 5524440, email artandseekforkids@gmail.com, or see website.
GYMBOREE
18 Dec
This children's centre caters to little people aged from 0-5 years, offering Play and Learn activities, music, art, baby play, school skills and even English theatre arts. On 18 Dec it holds its annual Christmas party for kids. For details see website.
GIOCAJAZZ
18 Dec
The Auditorium Parco della Musica presents the Giocajazz Christmas Orchestra which is designed to introduce children to the spontaneity of jazz improvisation. Conducted by Massimo Nunzi, the concert features jazz veteran Andrea Tofanelli on trumpet, alongside a quartet of young musicians all whom are aged under 11. Auditorium Parco della Musica, Viale P. de Coubertin, tel. 892982, website.
TUTTI A S. CECILIA
20-21 Dec
Vincenzo Di Carlo and Simone Genuini conduct the Schola Cantorum 1 and 2 and the JuniOrchestra Teen on 20 Dec, followed by Cantoria e Chorus conducted by Massimiliano Tonsini on 21 Dec. Both events are part of the Tutto a S. Cecilia concerts aimed specially at young people. Auditorium Parco della Musica, website.
IL GIRATEMPO
23 Dec
Specially designed for children, this space in north Rome lets kids enjoy "books, games and other magic" in a fun, educational and creative environment. On 23 Dec, parents are invited to bring along wrapped presents which Santa Claus will give to their children, while kids and parents meet over gingerbread biscuits. Via Giorgio Iannicelli 118 (Cassia). For details see website.
DISNEY IN CONCERT: FROZEN
29-30 Dec
Fans of Disney's Frozen can watch the smash-hit film on the big screen while listening to the soundtrack played live by an orchestra with 30 musicians, 20 singers and four soloists. Auditorium Parco della Musica, Viale P. de Coubertin, tel. 892982, website.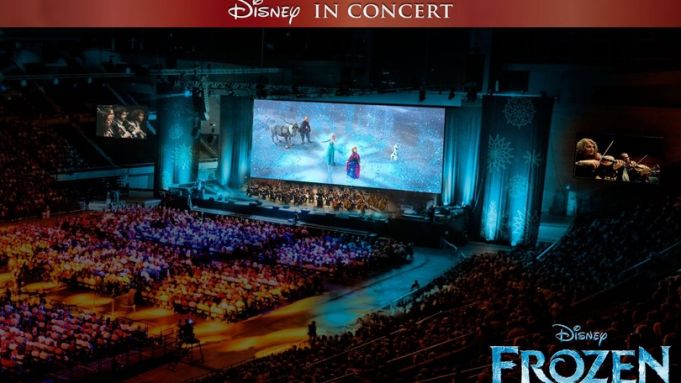 TUTANKHAMON AT EGYPTIAN ACADEMY
Mon-Fri
Exhibition relating to the life of Pharaoh Tutankhamon whose tomb was discovered by British archaeologist Howard Carter in 1922. The artefacts on display include 30 reproductions of the original treasures including sarcophagi, jewels, masks, fans and a golden throne, replicating the tomb of Tutankhamon who reigned from 1333 until 1323 BC. The show is in the 220-sqm museum in the basement of Rome's Egyptian Academy building. Mon-Fri 09.00-16.00. Via Omero 4, (Valle Giulia) tel. 063201896, website.
GO-KARTING
Thurs-Sun
Club Kartroma is a circuit with go-karts for children over 9 and two-seater karts for an adult and a child under 8. Closed Mon-Wed. Via della Muratella (Ponte Galeria), tel. 0665004962, website.
For more events see the What's On section of our website.