Christmas cribs and Nativity scenes in Rome
Rome hosts a variety of Christmas cribs and Nativity scenes, from traditional to unconventional, during the festive season each year.
100 Presepi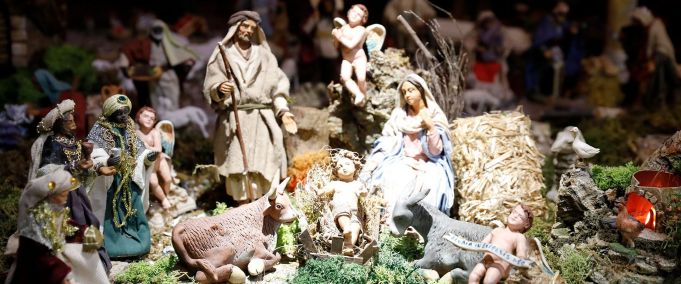 The 2019 edition of 100 Presepi, Rome's international nativity crib exhibition, takes place on Via della Conciliazione beside the Vatican. The annual exhibition was founded in 1976 and each year it hosts some 150 Nativity scenes from Italy and more than 40 other countries. In addition to contemporary reproductions of traditional 18th-century Neapolitan and Sicilian cribs, and 19th-century Roman mangers, there are modern versions made from wood, papier-mâché and terracotta, as well as unconventional materials such as sand, rice and metal. The 44th edition of
100 Presepi
is being held at Sala S. Pio X on Via della Conciliazione until 12 January.
---
Vatican Nativity scene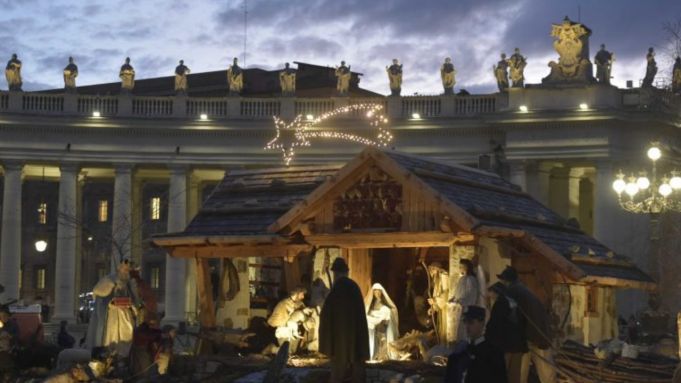 The Vatican's Nativity scene, which is set up beside the Christmas tree in St Peter's Square, is made almost entirely of timber from Scurelle, in the province of Trento. The crib is characteristic of the Trentino tradition, with more than 20 life-sized figures as well as some tree trunks from the centuries-old forests in northern Italy that were devastated by storms last year. The tree and crib will remain on display in St Peter's Square until 12 January 2020.
---
Living Nativity at S. Giulio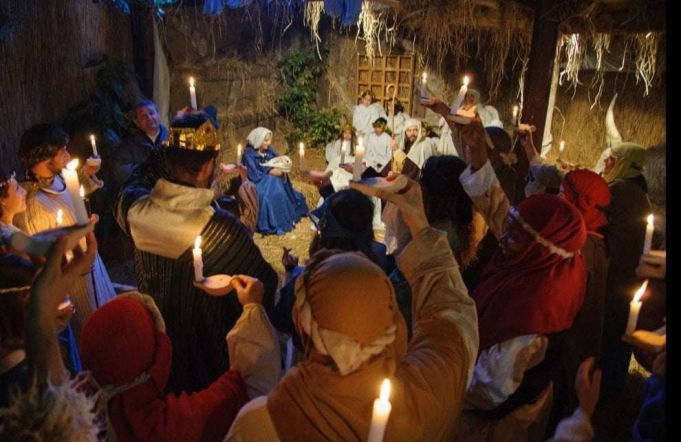 There is a
presepe vivente
, with real people, at the parish church of S. Giulio, on Via F. Maidalchini 17, in the Monteverde district. The living Nativity scene can be visited on Christmas Day, from 17.00 until 20.00, and every afternoon from 16.30-19.30 from 26 December to 6 January (with exception of New Year's Eve). There is no entry fee for the initiative, which involves 200 volunteers taking turns, but visitors are invited to make a donation to the church.
---
S. Maria in Via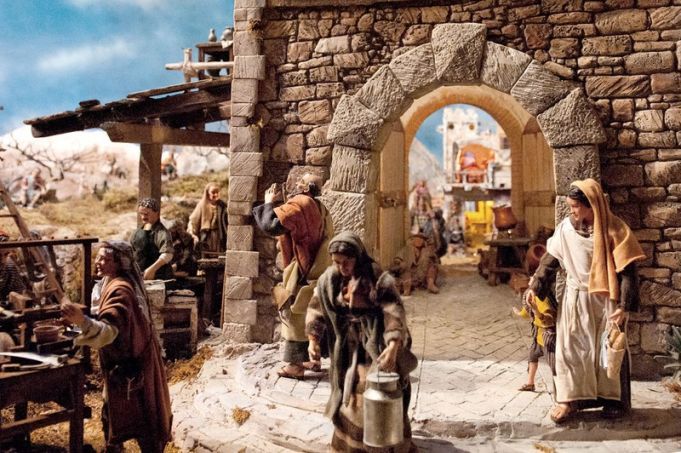 A traditional-style crib can be found each year in the church of S. Maria in Via off Largo Chigi, in the city centre, which for the last six decades has housed the work of Italian members of the global crib-building association Amici del Presepio.
---
Street cleaner's crib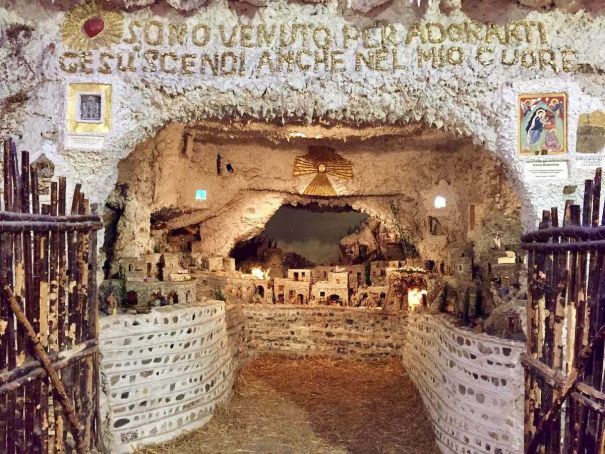 A more unusual manger scene can be found near St Peter's on Via dei Cavalleggeri 5. The street cleaner's crib, owned and cared for by Rome's rubbish collection company AMA, has a floor containing over 1,400 different stones brought by pilgrims from all over the world. The
presepe dei netturbini
can be visited for free each day until 6 January. Mon-Sat 09.00-12.30 / 13.30-18.00, Sun 09.00-11.30.
Cover photo Tg24.Sky