Procida concludes term as Italy's culture capital.
The northern Italian cities of Bergamo and Brescia take up their joint status as Italy's Capital of Culture 2023 with a year-long programme of cultural events kicking off on Friday 20 January.
The celebrations begin at 17.00 with a simultaneous inauguration ceremony at Teatro Donizetti in Bergamo, attended by Italian culture minister Gennaro Sangiuliano, and Teatro Grande in Brescia, in the presence of Italy's president Sergio Mattarellla.
The two cities - located 50 km apart in the Lombardia region, east of Milan - were awarded the joint culture capital title in July 2020.
Bypassing the usual application process, the Italian parliament approved the candidature in "a symbol of hope and rebirth" for Bergamo and Brescia, both of which were devastated by the covid pandemic.
The unprecedented move will see the two cities unite as a single culture capital, with the enthusiastic support of Brescia mayor Emilio Del Buono and Bergamo mayor Giorgio Gori.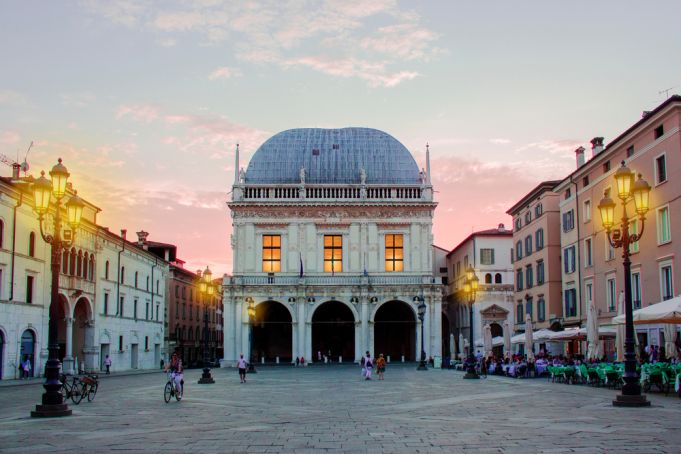 The upcoming programme of cultural events - ranging from art exhibitions and music festivals to opera performances and open-air installations - received a boost in recent days after both cities were included in The New York Times' list of 52 Places to go in 2023.
The joint culture capital status "bears witness to a possible renaissance through the conscious choice of culture as a central element for civil education, creating skills, employment and social and economic resilience", reads a statement on the Bergamo Brescia 2023 website.
Procida, the small island in the Gulf of Naples, will pass the baton to Brescia and Bergamo after it concludes its year as Italy's culture capital this week.
Previous recipients of the prestigious title include Cagliari, Lecce, Perugia, Ravenna and Siena in 2015, Mantua in 2016, Pistoia in 2017 and and Palermo in 2018.
The Italian title skipped a year in 2019 when Matera, in the southern Basilicata region, became the European Capital of Culture.
In 2020 it was the turn of Parma to receive Italy's culture capital status, with the northern Italian city keeping the title for a second year to make up for the negative effects of the covid lockdowns.
Pesaro, on the Adriatic coast, will be Italy's Capital of Culture 2024, with 15 towns and cities currently vying for the 2025 title: Agrigento, Aosta, Assisi, Asti, Bagnoregio, Reggio Calabria - Locride, Enna, Monte Sant'Angelo, Orvieto, Otranto, Peccioli, Pescina, Roccasecca, Spoleto and Sulmona.
Cover photo Bergamo - Shutterstock