Are you wondering what Rome looks like today?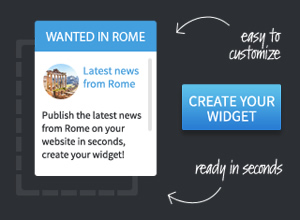 Latest classifieds
Hello to who ever is reading this I am an Irish Male new to rome. My daughter lives here in italy so i have moved here to be closer to her So right now i am looking for work I r...
SAN GIOVANNI - VIA A. PROVANA - DISPONIBILE
San Giovanni - Next to Villa Wolkonsky San Giovanni - Right next to Villa Wolkonsky - the British Ambassador's residency and tram lines and 5-minutes from Metro A line stops Manzo...
Studio apartment near Piazza Navona
Piazza Navona – via di Parione - We have a lovely pied-a-terre / studio flat renting just steps away from Piazza Navona. The apartment is approx. 35m2 and is fully furnished and eq...