Visit the Barberini Mithraeum and the San Carlino Crypt with Wanted in Rome Tours
What do a baroque crypt of a church and a cave used as Mithreaum 2000 years ago have in common? Basically nothing, apart the fact that they're religious places, they're sunk below ground, dark and windowless. Yet the two religions had a lot to share and they've been rivals for two centuries during the Roman Empire.
Both religions came originally from the middle-east and both had a very fast growth in the capital of the Empire. But on the rising of the IV Century a.D. the Christian faith triumphed while Mithraism felt into a millenary oblivion.
Fortunately, here in Rome as in other areas of the Empire few ancient temples known as Mithrea survived underground and are now an important historical source to understand features and rites of this sill, up to a point, mysterious religion. Even more they are incredibly fascinating places.
Saturday December the 9th we will walk underground to visit one of the best preserved Mithea of Rome, that will be opened just for us. Later, we will get into the church of San Carlo alle Quattro Fontane and walk downstairs again, this time into one of the most interesting crypts of the city.
It will be an underground morning, we will discuss about ancient rituals, we will see beautiful art and it will all be quite a surprising parallel, but with rhymes and reason.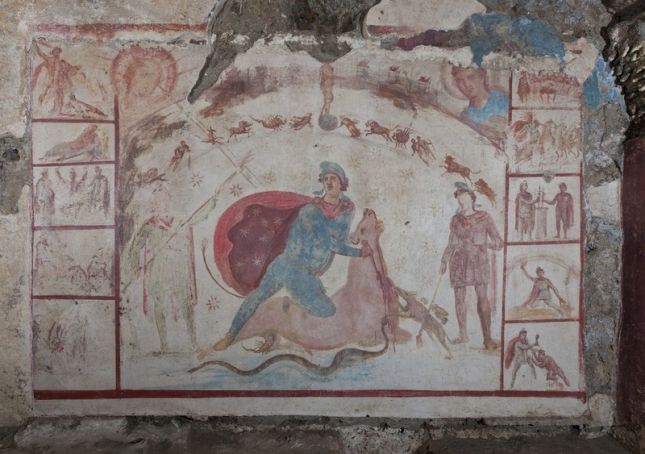 Contact us at
tours@wantedinrome.com
or fill in the form below.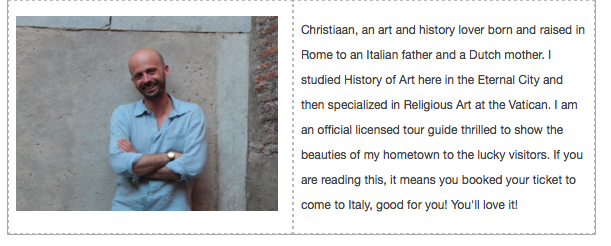 General Info
Address
Via delle Quattro Fontane, 11, 00187 Roma RM, Italia
View on Map
Visit the Barberini Mithraeum and the San Carlino Crypt with Wanted in Rome Tours
Via delle Quattro Fontane, 11, 00187 Roma RM, Italia