Rome city art collection shows around 150 works.
The story of the Rome's municipal gallery of modern art dates back to 1883 when the city purchased 40 watercolours by Ettore Roesler Franz. In subsequent decades, following the city's purchases of other works, the idea of creating a municipal gallery began to take shape.
In 1925, when the collection amounted to about 200 paintings, sculptures and prints, the works were exhibited to the public at Palazzo Caffarelli on the Capitoline Hill, taking the name of Galleria d'Arte Moderna.
By 1931 the collection had grown substantially, helped by several donations and 70 works purchased by the city at Rome's First Quadrienniale art fair.
In 1938 the gallery was closed temporarily although the city continued its acquisitions. In 1963 the gallery reopened at Palazzo delle Esposizioni, remaining open to the public until 1972, before being closed again to allow for the restoration of the building. The works were placed in storage or on the walls of city offices.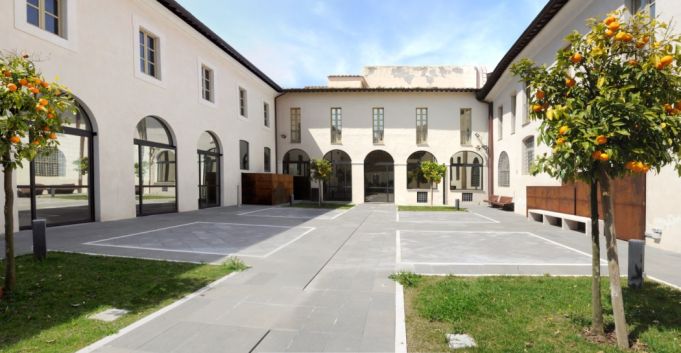 In 1995 the collection was moved to a former convent, on Via Francesco Crispin, which went on to become its permanent home.
The gallery displays around 150 works from a total of around some 3,000 pieces, representing the most significant moments in Italian art from the late 19th century to the period of world war two.
The gallery houses works by Giacomo Balla, Giorgio Morandi, Francesco Trombadori, Scipione, Felice Casorati, Giuseppe Capogrossi, Giorgio de Chirico, Gino Severini, Mario Mafai, Renato Guttuso, Afro, and Alberto Savinio.
The gallery is open Tues-Sun from 10.00-18.30 with entry fee of €7.50 (€6.50 reduced). For full details see gallery website.
General Info
Address
Via Francesco Crispi, 24, 00187 Roma RM, Italia
View on Map
Rome's municipal modern art gallery
Via Francesco Crispi, 24, 00187 Roma RM, Italia