The Fontana dell'Acqua Paola, better known as the Fontanone (literally "big fountain") is located on the summit of the Janiculum hill.
The monumental fountain was built in 1612 to mark the end of the Acqua Paola aqueduct, restored by Pope Paul V, taking its name from him.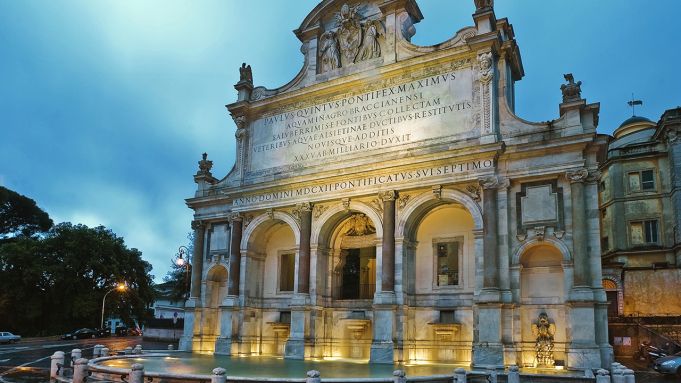 In more recent times the fountain featured prominently in the introduction to Paolo Sorrentino's Oscar-winning film La Grande Bellezza.
The panoramic view from the Fontanone includes Trastevere and the city, as well as the Castelli Romani and the Apennines in the far distance.
General Info
Address
Fontanone del Gianicolo, Via Garibaldi, Rome, Metropolitan City of Rome, Italy
View on Map
Rome's Fontanone
Fontanone del Gianicolo, Via Garibaldi, Rome, Metropolitan City of Rome, Italy