Ancient and Recent is the result of decades of experience from experts and professionals in tourism and leaders in the promotion of cultural and tourist sites through multimedia applications.
Wear the Oculus VR and go back into the history of Ancient Rome! With Virtual Reality you will have a complete immersion in the three Colosseum areas at the height of its splendor. Explore the crowded square by Roman spectators and walk among the magnificent gilded statue of Nero, the Temple of Venus and Roma and the Meta Sudans fountain. Live the fighting of the gladiators in the arena and decide the fate of the injured opponent. Walk inside the Underground between slaves, hoists, animals and gladiators ready to fight. Join the "Live Ancient Rome Tour with Colosseum in Virtual Reality"!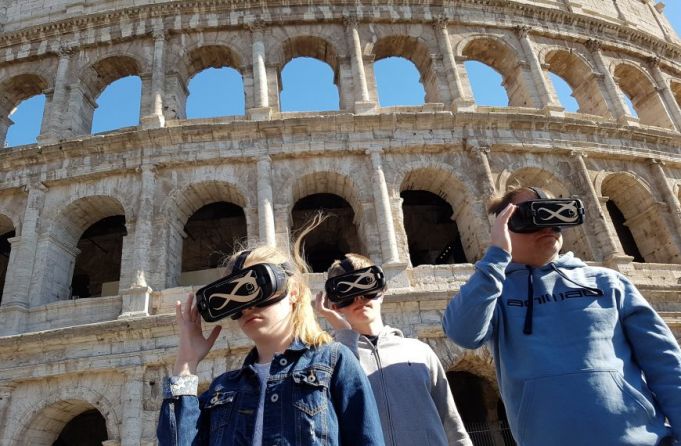 The mission of Ancient and Recent is to bring to life the history of Rome through a new type of communication – integration between reality and the virtual experience. Using the latest technology, either on foot or on board a Segway PT, experience an immersive tour while preserving the environment and cultural heritage of the city.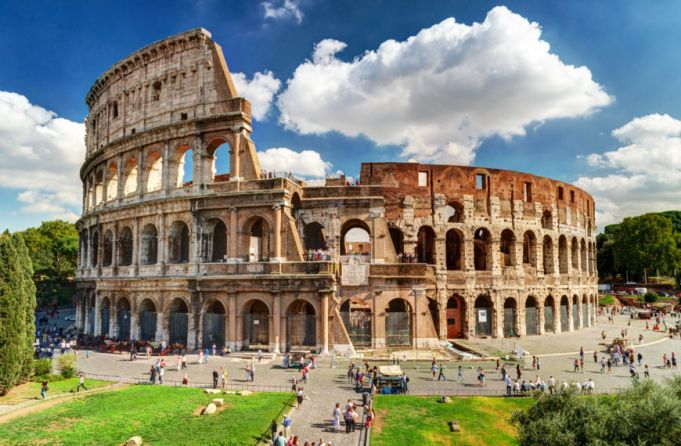 Ancient Rome Walking Tour or Ancient Rome Segway led by an expert tour guide to explore, through an Oculus VR equipped with the latest generation of smartphones, a historical reconstruction in 3D of Colosseum. In real time you can move within the Colosseum's three areas, the square, the arena and the underground as if you are present in the ancient world. Experience a virtual, multimedia, multisensory tour with audio reproductions and historical fighting animations allowing you to not only learn, but live the history.

Ancient & Recent firmly believes that Virtual Reality can have a greater and formative impact on our lives when visiting a city and cultural sites. It allows our customers to preserve, experience and comprehend with greater detail, therefore enhancing their overall experience and knowledge.
Wanted in Rome card offers: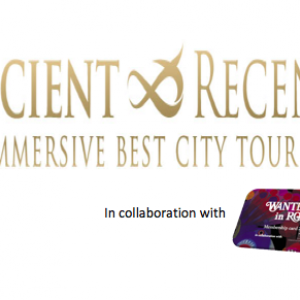 15% off with the WIR card for a Virtual Reality City Tour
A 15% discount with the Wanted in Rome Card entering this code at the time of booking: wantedinromevr Go on: http://ancientandrecent.com/?lang=it and reserve your tour now!
General Info
Phone number
info@ancientandrecent.com