Sicilian priest wins silver for Athletica Vaticana in Messina marathon.
The Vatican's fledgling athletics team has secured its first sporting successs after Don Vincenzo Puccio won a silver medal in the Maratona di Messina on 14 January - just four days after the launch of Athelica Vaticana - according to Italian news agency ANSA.
The Sicilian parish priest, who said a Hail Mary and blessed the other athletes before the starting pistol, ran the 42-km route through Messina's streets to achieve a time of 2h31'53''.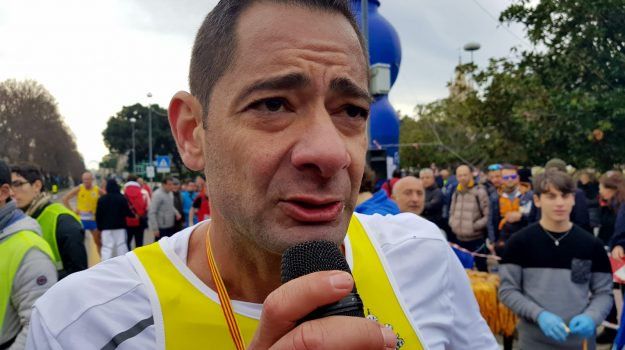 The next appointment for the so-called marathon priest will be the 10-km Corsa di Miguel in Rome on 20 January, when he will be joined by Ansou and Jallow, two African refugees, both Muslim, who the Vatican has invited to run in its colours "as friends, not as foreigners."
Launched on 10 January, Athletica Vaticana includes priests, nuns and Swiss guards, and is aiming to compete in international sporting competitions - including the Olympics.
Athletica Vaticana is a member of the Italian track association and becomes the first Vatican sports team to come under Italy's official sporting umbrella, after the Holy See reached a bilateral agreement with the Italian Olympic Committee (CONI).
The team currently has 62 accredited athletes, among whom the youngest is a 19-year-old Swiss Guard and the oldest a 62-year-old professor of the Vatican Apostolic Library.