Festival Trastevere Rione del Cinema threatens to leave Rome over dispute with city council
Rome risks losing its popular open-air
Festival Trastevere Rione del Cinema
over an escalating dispute between its organisers and the city's deputy mayor and culture councillor Luca Bergamo of the Movimento 5 Stelle (M5S).
The contention surrounds Bergamo's insistence that the city put the festival space in Piazza di S. Cosimato out to tender this summer, with a reduced time-frame, a move that the organisers I Ragazzi del Cinema America are resisting strongly.
Despite believing that they would "probably win" the tender, organisers say they would be obliged to include Roma Capitale as a backer of the festival which would in turn fall under the city's
Estate Romana
programme of summer events.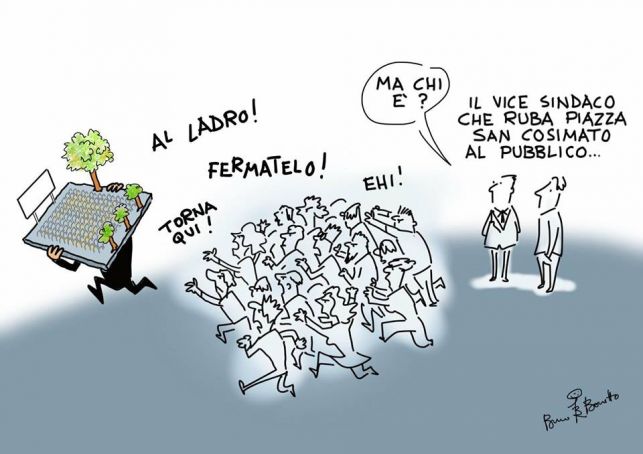 Clinging to their roots as an independent, neighbourhood event, organisers say they chose Piazza di S. Cosimato as the location for their festival four years ago "precisely because it was
not
part of
Estate Romana
, because that square, so close to us and far from the rest of the cultural world of the city, had been forgotten by everyone, except for the locals." Defending his stance Bergamo posted a video on Facebook in which he states that the city is "only saying that to enjoy particular conditions you have to follow the rules that apply to everyone in the same circumstances, even if you are really good."

The annual festival, which offers "60 nights of free cinema under the stars" often in the company of prestigious movie directors and actors, is run by a team of enthusiastic young volunteers led by president Valerio Carocci.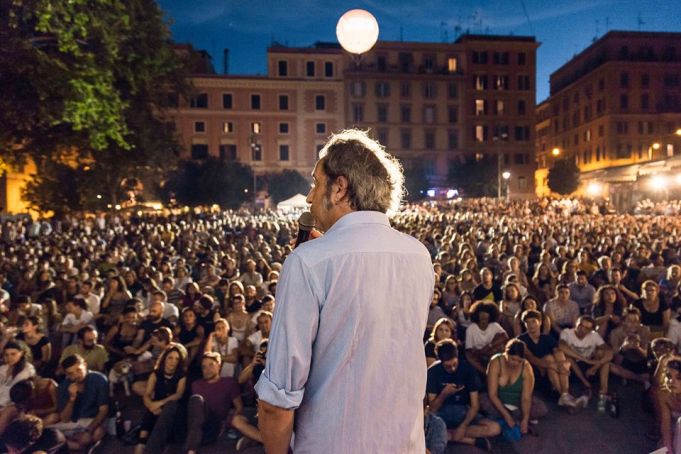 In recent days the organisers have received support from important figures from the world of Italian cinema such as Bernardo Bertolucci, Roberto Benigni, Paolo Sorrentino, Carlo Verdone and Nicola Piovani, who have signed a letter calling on Rome mayor Virginia Raggi to authorise the event for this summer.
"Letting it be understood that the initiative, up to now, has been conducted illegally is an unacceptable lack of respect for the efforts of dozens of young men and women, as well as an offence to thousands of people and guests who, like us, have participated in the event," the letter said, according to Italian news agency ANSA.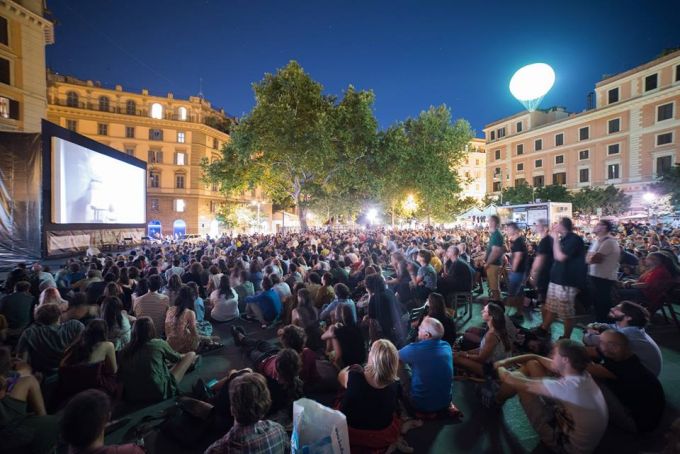 Carocci said the city's "specific conditions" make it "impossible" for the group to hold the event this summer. Stressing that the festival has always been produced legally, Carocci told ANSA that 90,000 people attended last summer.
In a statement issued on the evening of 5 February, the Ragazzi del Cinema America said they are now ready to abandon Rome, "maybe for Napoli, Ciampino, Fiumicino."
General Info
Address
Piazza di S. Cosimato, 00153 Roma RM, Italy
View on Map
Trastevere risks losing summer film festival over city dispute
Piazza di S. Cosimato, 00153 Roma RM, Italy