Mediaeval church of S. Maria Antiqua in the Roman Forum.
The sixth-century S. Maria Antiqua church in the Roman Forum, one of Rome's earliest surviving Christian monuments, can be visited as part of the S.U.P.E.R. ticket offering access to seven special sites on the Palatine hill which until recently had been rarely, or never, open to the public.
Located on the north-western slopes of the Palatine, the church contains 250-sqm of frescoes from the sixth to the late eighth century which have led it to become known as the "mediaeval Sistine Chapel".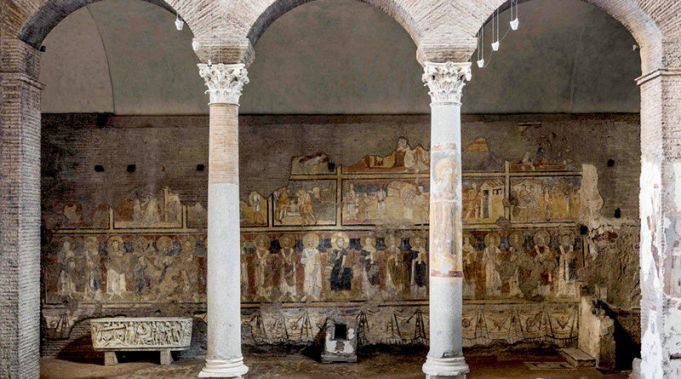 Adapted from a first-century Roman building, the church was buried for a millennium following an earthquake in 847.
Italian archaeologist Giacomo Boni rediscovered it in 1900 and it was subsequently restored but was closed to the general public from 1980 until 2016.
For visiting details see Coopculture website.
Also Read:
General Info
Address
Via di S. Teodoro, 1, 00186 Roma RM, Italy
View on Map
Rome's mediaeval Sistine Chapel in Roman Forum
Via di S. Teodoro, 1, 00186 Roma RM, Italy