Discovery made during excavations near Vatican.
Rome archaeologists on Wednesday announced the discovery of what they believe are the ruins of the Theatre of Nero whose location has always been a mystery.
The legendary private theatre was built by Emperor Nero, who reigned from 54-64 AD, however until now it was known only from ancient Roman texts.
The find was made close to St Peter's Square in the grounds of Palazzo della Rovere, the home of the Equestrian Order of the Holy Sepulchre of Jerusalem, a historic Catholic order of knighthood under the protection of the Holy See.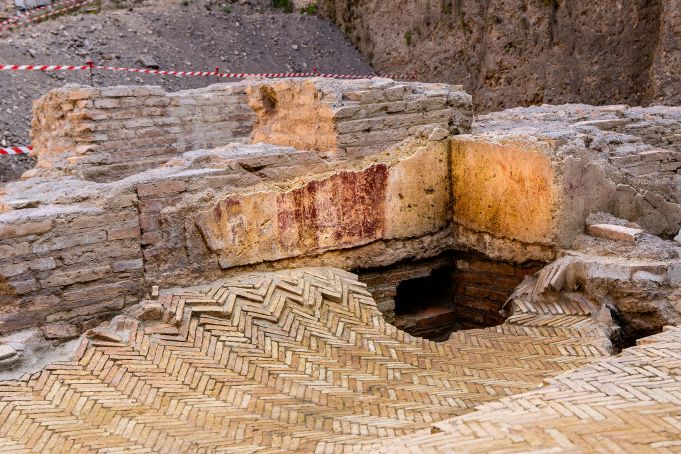 Hailing it as "exceptionally important", Rome's archaeological superintendent Daniela Porro said the discovery testifies "to the presence of the Theatrum Neronis mentioned in ancient sources from Pliny to Suetonius and Tacitus, but so far never found."
Archaeologists unearthed part of a hemicycle-shaped seating area, marble columns, gold-leaf plaster decorations and rooms believed to have been used to store theatre costumes and stage sets.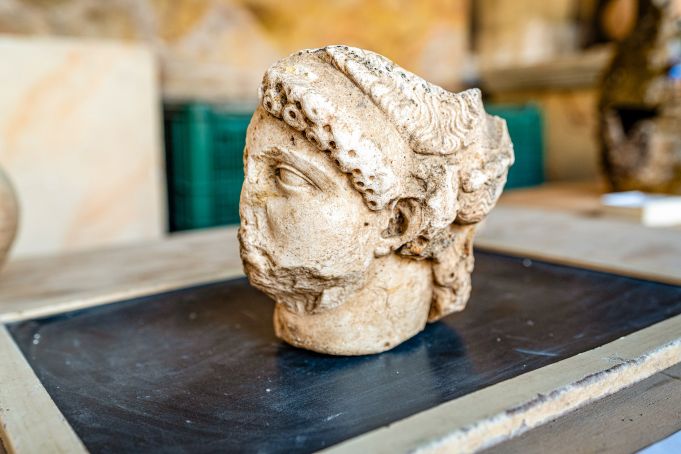 They also found precious first-century AD artefacts including a two-faced Roman head of Janus, rare examples of 10th-century glass coloured goblets, and items related to pilgrims in the Middle Ages including a crucifix and rosary beads.
The excavations, which got underway in 2020, are part of the redevelopment of the Renassaince palace as a future Four Seasons Hotel which reportedly plans to open in time for the Vatican's Jubilee 2025.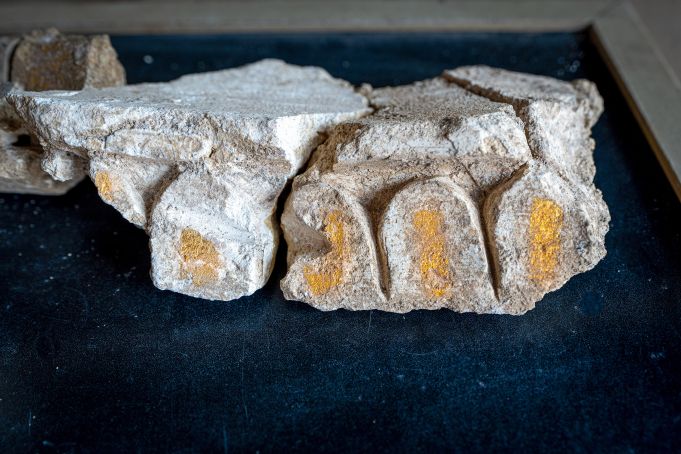 The unearthed artefacts are set to go on public display while the ruins will be covered over again once all studies have been completed.
Italian television channel Rai Storia filmed a documentary at the site, titled Sotto il suolo di Roma (Under the soil of Rome), which is scheduled to be broadcast in October as part of the series Italia, viaggio nella bellezza (Italy, a journey into beauty).
Images courtesy Soprintendenza Speciale Archeologia, Belle Arti e Paesaggio di Roma.
General Info
Address
Via della Conciliazione, 33, 00193 Roma RM, Italy
View on Map
Rome unveils ancient ruins of legendary Theatre of Nero
Via della Conciliazione, 33, 00193 Roma RM, Italy