Rome to evict Vivi Bistrot from Villa Pamphilj
Popular park venue in Rome appeals to mayor to avert eviction.
Vivi Bistrot has launched an appeal, directed at Rome's mayor Virginia Raggi, to intervene ahead of its impending closure and eviction on 3 January, leaving the city's largest park without dining and toilet facilities.
The online appeal outlines the events leading to the current situation: on receiving notice in November 2015 that its lease had expired, Vivi Bistrot requested the city to issue a public tender for the re-assignment of the lease for the landmark venue, located in the heart of Villa Pamphilj.
However, despite multiple requests in the intervening years, Vivi Bistrot says its appeals have been met with silence from the city administration which has not issued any public tender for the lease of the premises in the meantime.
In its appeal Vivi Bistrot underlines that throughout this time it has continued to pay its landlord - the city - the monthly rent of €3,550. It also points out that it has never asked for favouritism with regard to its lease but has instead requested to participate in a public tender process.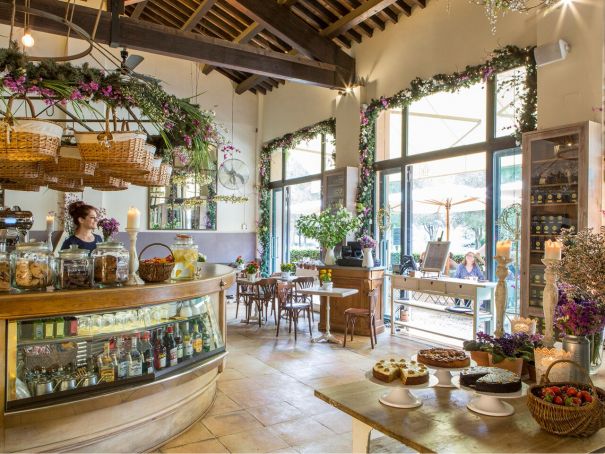 Vivi Bistrot reminds the city that when it was awarded the lease for the property 12 years ago, it renovated at its own expense a ruined barn and turned the building into a vibrant commercial enterprise, employing staff with permanent contracts.
Vivi Bistrot points out that it offers the only bathroom facilities in the entire 284-hectare park, after the city's public toilets were abandoned and closed down years ago, and that through its cultural and social initiatives the venue has helped to "fight the ever-present and progressive degradation" of Villa Pamphilj.
The appeal, signed by Cristina Cattaneo, Daniela Gazzini and all the team of Vivi Bistrot, says that it does not require an extraordinary leap of the imagination to foresee what would become of the premises if closed: "prey to vandals and the homeless, destined to inexorable degradation and unusability like the rest of the farmhouses in Villa Pamphilj."
Cover photo Puntarella Rossa
General Info
Address
Via Vitellia, 102, 00152 Roma RM, Italy
View on Map
Rome to evict Vivi Bistrot from Villa Pamphilj
Via Vitellia, 102, 00152 Roma RM, Italy