Entry to Rome's river beach is free but swimming is banned in Tiber.
Rome has finally opened its long-awaited artificial beach along the banks of the river Tiber, between the S. Paolo and Marconi districts south of the city centre. The 10,000-sqm stretch of sand is called Tiberis and will be open every day - for free - throughout August and September, from 08.00-20.00.
Inaugurating Tiberis on 4 August, Rome mayor Virginia Raggi said the beach was central to her administration's policy of "relaunching and enhancing" the Tiber. Raggi said that Rome is now like "Paris and other European capitals, where you can sunbathe on the banks of the river."
The artificial beach, located on once-abandoned land, has been equipped with deckchairs, changing rooms and umbrellas. There is no dining area but there are vending machines selling drinks and snacks. There are also showers but the city has underlined that beach-goers are not permitted to swim in the Tiber.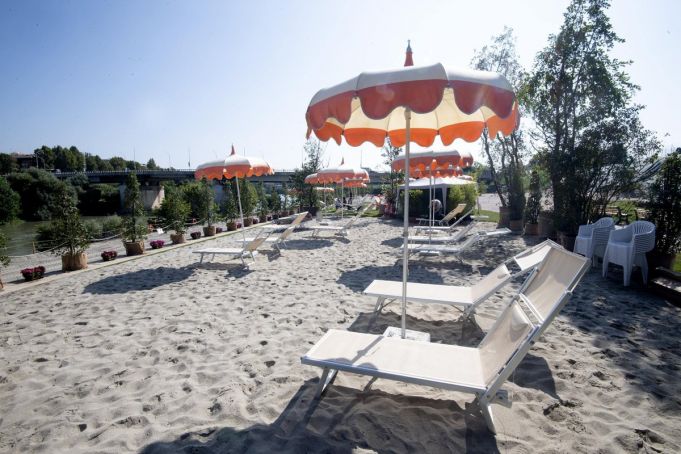 As part of the ongoing plan to relaunch the river, the city has established a special office to allow for collaboration between the numerous authorities responsible for the upkeep of the Tiber, pooling information across a range of issues including the environment, dredging, security, flooding, cycle paths, illegal camps and dumping.
This is not the first time that Rome will have a man-made beach on the Tiber: in 2005 former mayor Walter Veltroni launched the Tevere Village beach under Castel S. Angelo, between Ponte S. Angelo and Ponte Umberto I.
Photo La Repubblica