Raggi announcement follows eviction of refugees from illegally occupied building.
Rome mayor Virginia Raggi says that the city is investigating "about 100" illegally occupied buildings, both public and privately-owned, with the goal of "restoring legality."
Raggi said that the investigation would focus first on the occupied properties considered most at risk from a "security point of view" and assessing whether the occupants were entitled to housing assistance from the city.
Posting on her Facebook page, the mayor contrasted the 100 illegally-occupied buildings with the "scandal" of the city's "200,000 empty homes", either unsold or left vacant by their owners.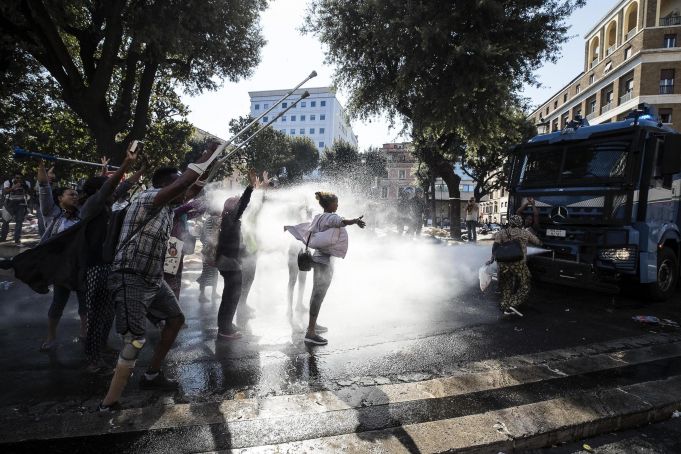 Raggi's announcement comes a week after the city's heavy-handed eviction of hundreds of migrants, many of them refugees, from a building near Rome's Termini station. The
subsequent clashes
between police and the evicted residents made headlines around the world.