Probe into failure to collect trash from Rome shops
Rome mayor orders investigation following television programme.
Rome prosecutors have opened an investigation into the failure to recycle rubbish left out at night by the capital's bars, restaurants and shops, in a case of suspected fraud against the city.
The probe follows the transmission of an explosive programme by Le Iene, the Italian television show that mixes investigative reporting with comedy, whose reporter Filippo Roma attempted to present Rome's mayor Virginia Raggi with a sack of the uncollected garbage.
The programme suggested the widespread practice of deliberately not carrying out the door-to-door collection of recyclable waste at night, when most of the shops are closed, by workers from a company contracted by the city's refuse collection agency AMA.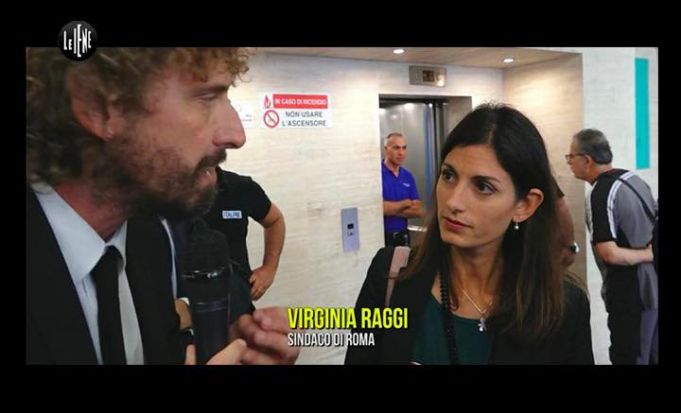 In the 8 October broadcast, entitled La Grande Monnezza, Le Iene filmed workers scanning bar codes outside shops and bars, to make it appear as if the trash had been collected when in fact it had not.
AMA has launched its own internal investigation, in agreement with the city, while the mayor said that if the judiciary confirms the activity highlighted by Le Iene, "it would be a real fraud against the citizens and the business owners."