Rome publishes list of fines to discourage bad behaviour in the city.
Rome's new legislation governing decorum in the capital is now in force, along with newly-established fines, after the city updated a raft of regulations dating back to 1946.
The new rules are designed to assist the Polizia Urbana di Roma Capitale or municipal police in curtailing vandalism or inappropriate behaviour in the city.
The fines, which are reduced if paid immediately, range from €160 to €450 for those caught entering the waters of, or climbing on, Rome's historic fountains.
There is a minumum fine of €400 for vandalising historic sites, monuments or churches; between €160 and €400 for the sale and consumption of alcohol in the street; and a so-called daspo or temporary ban on individuals from returning to the area in which they caused an offence, from 48 hours to 60 days.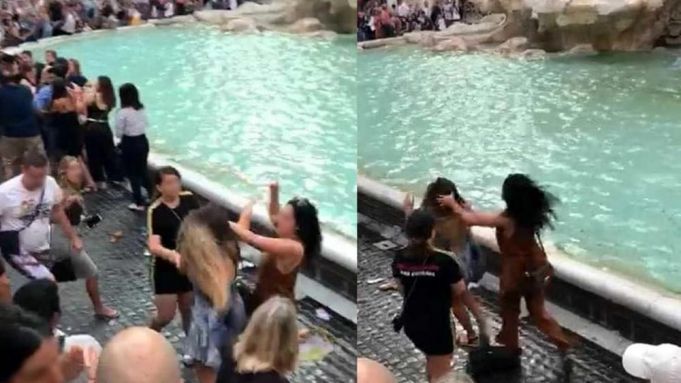 The news will be of particular interest to tourists who continue to make headlines for behaving badly in Rome. In the last two years alone there have been 40 cases of vandalism at the Colosseum - all by tourists - according to Italian newspaper Corriere della Sera, while despite regular international headlines, visitors to Rome continue to get caught (and fined) for jumping into the city's historic fountains.
Rome mayor Virginia Raggi said the new legislation provides a "complete and effective" way for police to protect the city, making permanent 73-year-old laws which until now were renewed temporarily each year.
For full list of legislation, and fines, see city website.