Floods and mudslides cause €8 million damage to Matera.
While flood-hit Venice made headlines around the world, with the Italian government declaring a state of emergency in the lagoon city, the southern Italian city of Matera was also devastated by flash floods but received far less media attention.
Currently European Capital of Culture and best known for its sassi or cave dwellings, Matera was battered by heavy rain which sent torrents of mud rushing through its streets in recent days, causing widespread destruction to businesses and homes.
The Matera city council has now approved a resolution requesting the recognition of a state of emergency and natural disaster "due to the exceptional atmospheric events of 11 and 12 November", with the Sassi districts flooded with mud and debris.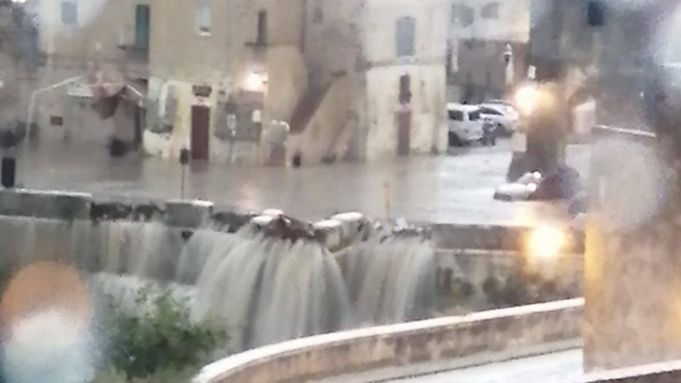 The mayor, Raffaello De Ruggieri, estimated the financial cost of the damage at €8 million and stressed that "the situation in the city has returned to normal: the wave of bad weather has however created difficulties that are hard to overcome with the ordinary budget of Matera city council".
The declaration of €20 million in state funding for Venice, coupled with global media coverage and international funding campaigns, has led to much discussion on social media of a "north-south divide" even in relation to Italy's natural disasters.
The debate has drawn in Italy's foreign minister and leader of the populist Movimento 5 Stelle, Luigi Di Maio, who posted on Facebook: "Other cities and regions have been overwhelmed by bad weather. I think of Basilicata with Matera, the European capital of culture, I think of Puglia, Calabria, Sicily. And nobody talks about it", adding that "there are no Serie B regions" in Italy.
General Info
Address
75100 Matera, Province of Matera, Italy
View on Map
Matera: European Capital of Culture seeks state help after devastating floods
75100 Matera, Province of Matera, Italy