Fire sends acrid fumes of burnt plastic into Rome centre.
Rome firefighters are battling a massive fire at a waste treatment plant on Via Salaria in the north-eastern outskirts of the capital.
The blaze which broke out at around 04.30 on 11 December has emitted a dense cloud of black smoke over the area and sent acrid fumes as far as the city centre.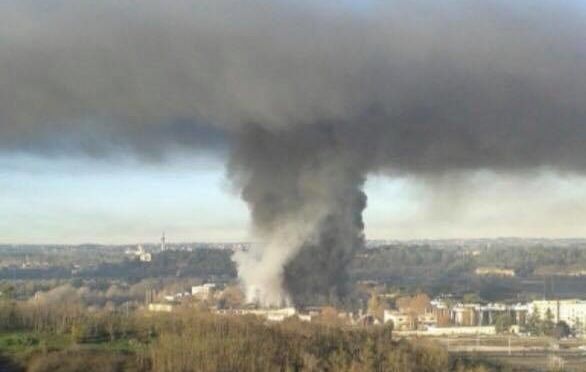 There are currently 12 teams of firefighters working to put out the blaze while the city's environmental protection department monitors the air quality.
Police are investigrating the circumstances surrounding the fire at the 2,000-sqm facility used by Rome's waste collection agency AMA.
General Info
Address
Via Salaria, 981, 00100 Roma RM, Italia
View on Map
Massive fire breaks out at Rome waste plant
Via Salaria, 981, 00100 Roma RM, Italia