Pressure on mayor after resignation of Rome transport councillor.
Rome's transport councillor and key city council member Guido Improta announced his resignation on 22 June but denied his decision to step down was urged by Italian premier and close ally Matteo Renzi.
Improta is the first member of Rome's council to resign in the wake of the ever-widening investigation into a mafia syndicate allegedly operating within the city's administration.
Improta, who worked closely with Marino to usher in a range of traffic reforms and pedestrianisation plans in the city centre during the last two years, said his decision to leave was "personal, not political."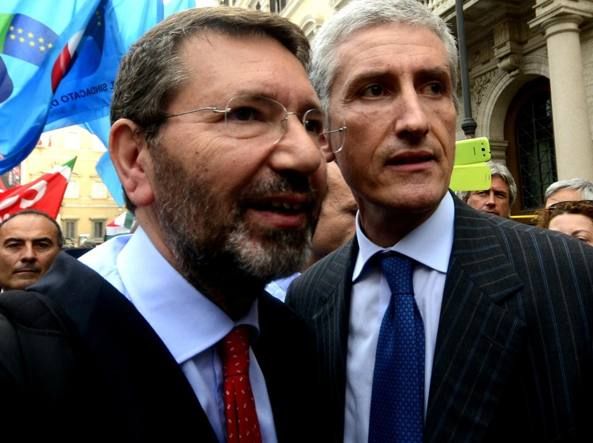 His resignation is another blow for the city's embattled mayor Ignazio Marino, whose council has already lost several members in the so-called Mafia Capitale scandal, which is investigating more than 100 public officials and business figures, including Marino's immediate predecessor Gianni Alemanno.
Another key member of Marino's team, the councillor in charge of the city's budget, Silvia Scozzese, is also reportedly considering her position.
Marino says he intends to see out his current five-year term of office, which ends in 2018, and then stand for re-election until 2023. His defiant remarks were made on 18 June following a tepid endorsement of his leadership by Renzi who described the mayor as a "good person" but said he should remain in office "only if he shows he can govern."
Photo Corriere della Sera