Italy launches Open to Meraviglia campaign.
Italy's tourism authorities on Thursday launched a promotional campaign with Venus by Renaissance master Sandro Botticelli as the country's new tourism ambassador.
The international campaign was launched in Rome by Italy's tourism minister Daniela Santanchè alongside deputy premier and foreign minister Antonio Tajani, sports minister Andrea Abodi and ENIT director Ivana Jelinic.
Titled "Open to Meraviglia" (meaning Open to Wonder), the €9 million campaign will see Venus debut on social media in the guise of a talking "virtual influencer", complete with cellphone.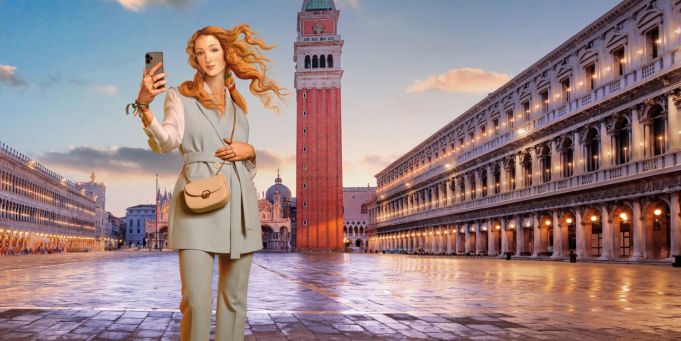 Venus, or Venere in Italian, will present Italy's wonders to the world, from iconic landmarks and landscapes to art cities and smaller destinations.
Italian food and wine will also feature in the interactive campaign which shows Venus eating a slice of pizza by the shores of Lake Como.