Earthquake struck about 80 km south of Palermo.
A 4.2 magnitude earthquake was recorded at 06.52 on the morning of Sunday 21 August in western Sicily, about 80 km south of Palermo.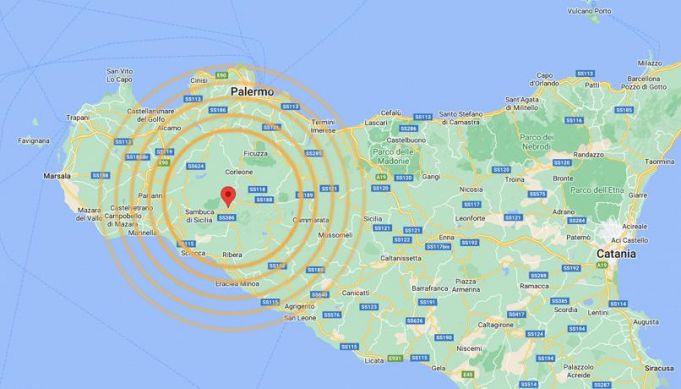 The epicentre of the earthquake, which occurred at a depth of about 4 km, was outside the town of Giuliana, according to the Rome-based National Institute of Geophysics and Volcanology (INGV).
[DATI #RIVISTI] #terremoto ML 4.2 ore 06:52 IT del 21-08-2022 a 1 km E Giuliana (PA) Prof=4Km #INGV_32478631 https://t.co/GfpIFsJyJ8

— INGVterremoti (@INGVterremoti) August 21, 2022
Firefighters say that so far there have been no reports of injuries or structural damage or requests for help.