Appian Way makes the news as Italy seeks UNESCO World Heritage status for ancient Roman road.
Rome archaeologists have discovered an ancient statue of a figure in the guise of Hercules during excavation works in Parco Scott, part of the Appia Antica Archaeological Park.
The life-size marble statue emerged from the site, located between the busy Cristoforo Colombo road and the Appian Way, during extensive works to repair sewage pipes.
The well preserved Roman statue can "certainly be identified as a figure representing Herclues", according to the Appia Antica Archaeological Park, due to "the club and the lion's coat covering its head".
Archaeologists say the statue was not found in its original context however and that it had been buried there during construction works for the sewer system in the first half of the 20th century.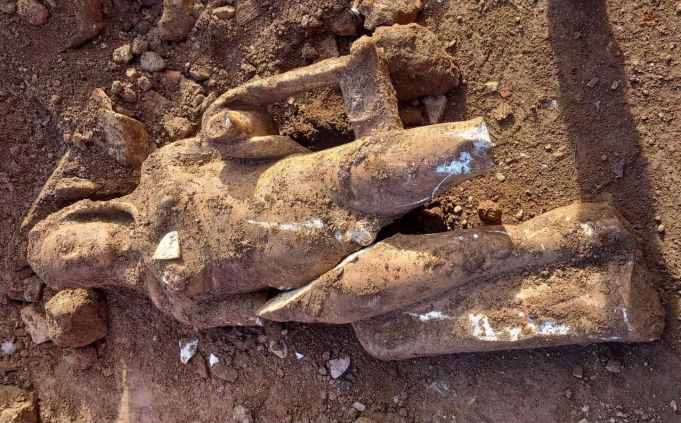 "At the time there were no archaeological checks, so it could happen", archaeologist Francesca Romana Paolillo told Corriere della Sera newspaper, adding that the statue is currently undergoing tests to determine its origin and date.
Paolillo stressed that the statue "represents a figure dressed as Hercules, not the mythological hero himself." The general consensus among experts is that the sculpture bears a resemblance to Emperor Decius who ruled Rome from 249 to 251 AD.
The relic was discovered 20 metres underground, around the second mile of the Appian Way, the ancient Roman road which is seeking recognition from UNESCO as a World Heritage site.
Separately, a dig that began last summer in front of the Baths of Caracalla concluded this week, with archaeologists presenting their findings to the press.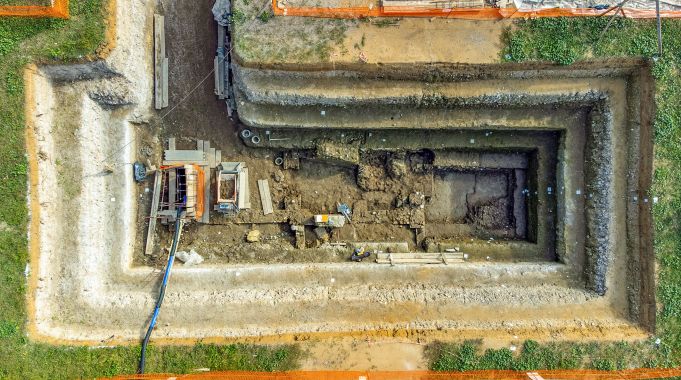 Discoveries included a first-century AD marble head of a young man as well as ceramic fragments, coins and jewellery from various different periods.
The dig did not however achieve the result that archaeologists had been hoping for, namely to find the starting point of the first mile of the Appian Way.
A new archaeological dig is underway in front of the Baths of Caracalla as part of the 'Open - Appia Regina Viarum' project. The excavations will be open for guided tours every Friday in September, at 11.00. #Archaeology #Rome pic.twitter.com/s9w1CjgNGY

— Wanted in Rome (@wantedinrome) August 6, 2022
Known as the Regina viarum, or queen of roads, the Appian Way was begun in 312 BC and eventually made its way from Rome to Brindisi, 500 km away on the Adriatic coast.
Over the last few months experts succeeded in digging down to a depth of eight metres at the Caracalla site but were forced to stop due to the excessive groundwater that proved unmanageable even with water pumps.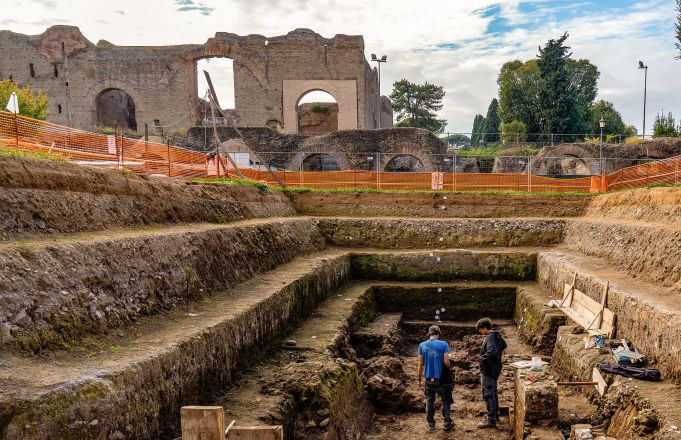 Significantly, archaeologists unearthed the remains of a 10-century road which they believe is proof that the route followed the course of the ancient Appian Way through the Middle Ages.
For now - however - the elusive beginning point of the Appia Antica remains hidden underground.
Cover photo Parco Regionale dell' Appia Antica
General Info
Address
Viale delle Terme di Caracalla, Roma RM, Italy
View on Map
Appian Way digs unearth treasure and mystery in Rome
Viale delle Terme di Caracalla, Roma RM, Italy