Fate of Rome theatre hangs in the balance.
Rome's Globe Theatre, a full-scale timber replica of Shakespeare's Globe in London, risks being demolished following the collapse of a staircase just over a year ago, Italian media reports.
The theatre in the city's Villa Borghese park has been sealed off since the timber staircase gave way in September 2022, injuring 12 people including seven students on a school outing.
It is now up to the local health authority and the prosecutor's office to decide whether the theatre should be restored or knocked down, with Corriere della Sera reporting that the building has lost the possibility of being declared fit for purpose.
Constructed in 2003 by the Silvano Toti Foundation, in just three months, Rome's Globe was copied from the original oak and thatch designs of the legendary theatre on the banks of the river Thames.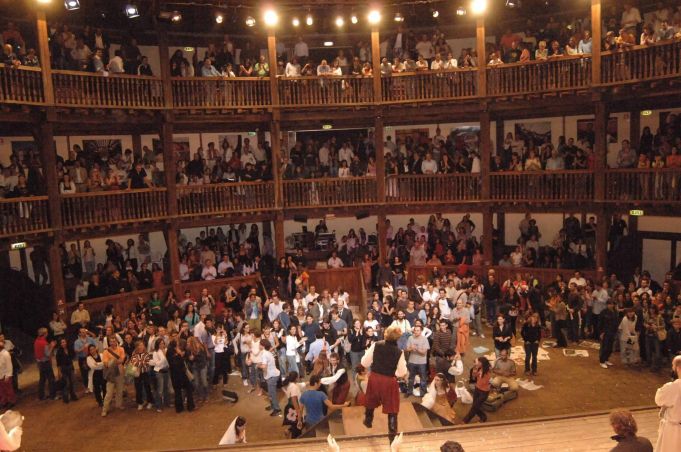 Building the theatre in Rome was the idea of Italian actor and comedian Gigi Proietti who went on to direct the city's annual Shakespearean festival there until his death in 2020.
This summer the city set up a temporary arena beside the sealed-off structure, a solution that could become an annual fixture if authorities decide that the Globe must be demolished.
The prospect of Rome saying goodbye to the landmark theatre, named after Proietti in 2021, has prompted an online petition to save "this wonderful place".
Consumer watchdog Codacons has requested to view the city's documents relating to the theatre and what efforts the administration have taken to save the structure, reports Agenzia Cult.
"It is serious that once again the city may have to say goodbye to a place of culture and entertainment" - Codacons said in a statement - "especially considering that in recent years the capital has seen cinemas, theatres and other historic places of entertainment and art disappear, with enormous damage to citizens."
Leggo che il #GlobeTheatre di Roma non potendo essere restaurato sarà abbattuto. Roma ha perso i suoi teatri più belli: Valle(chiuso da anni)Eliseo(fallito),delle Arti, Cometa (destinato ad altro uso),più tanti altri più piccoli,e ora il Globe. Una capitale senza teatro perde…— Alessandro Gassmann (@GassmanGassmann) September 30, 2023
Roman actor Alessandro Gassmann also voiced his concern on social media about the future of the Globe, listing theatres that have shut down in Rome, a city he described as "abandoned and no longer loved".
"It's a long winter with no end in sight" - Gassmann wrote - "Only restaurants, B&Bs, sandwich bars and street food shops will remain... the most beautiful city in the world is no longer. RIP."
Meanwhile city officials are reportedly due to meet with the Silvano Toti Foundation and Proietti's daughters in the coming days to discuss the Globe's future.
General Info
Address
Largo Aqua Felix, 00197 Roma RM, Italy
View on Map
Rome's Globe Theatre risks being demolished
Largo Aqua Felix, 00197 Roma RM, Italy