The new owners of the Italo high-speed rail service could give Italy's Trenitalia an uncomfortable ride as rail services open up to European Union competition.
While Italian politicians were busy campaigning for the general elections on 4 March, the privately-owned train operator Italo, which runs on Italy's high-speed railway network, was sold off to the American-based infrastructure investment fund Global Infrastructure Partners (GIP) for €2.5 billion. There was very little opposition to the sell-off, which was all the more surprising considering the opposition to Italo, originally a 100 per cent-privately owned Italian company, when it first broke the state rail monopoly just over a decade ago.
Nuovo Trasporto Viaggiatori (NTV), which owns Italo, was launched in 2006 by a number of Italy's high-profile private investors, including Luca Cordero di Montezemolo and Diego Della Valle of Tod's.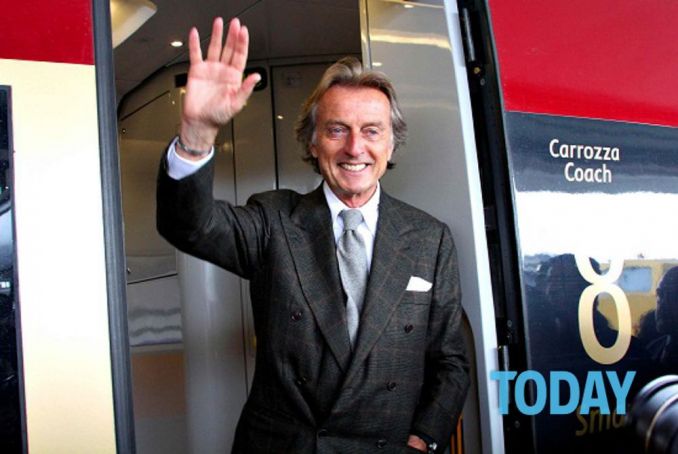 Initially NTV had a bumpy ride, mainly because of entrenched opposition from state-run rail network Rete Ferroviaria Italiana (RFI). Opposition from RFI and its operating arm Trenitalia, which had done all the ground work for the high-speed rail network, continued until 2011. It created difficulties over safety certification, network timetables and passenger access at stations, all of which delayed the start of Italo's service until 2012. Capital investment for rolling stock was no walk in the park for Italo either, thanks to the cost of high-speed Frecciarossa trains, pioneered by Italy's Ansaldo and Breda and now owned by the Japanese company Hitachi. It was only when the original shareholders brought in Italian heavyweight investors such as the bank Intesa Sanpaolo, Generali insurance group and also the French Railways SNCF that things began to look brighter.
The company now operates successfully on Italy's state-owned high-speed tracks from Turin to Salerno, taking in Milan, Florence, Rome and Naples on the way. In May the Turin-Venice line will be operating full-time and later this year it will be offering connections to Genoa too. These are remunerative routes linking the country's key cities, competing not only with the state-owned high-speed service, Trenitalia, but also with air traffic between the same cities.
Attractive services
Italo undercuts Trenitalia prices by just a few euros on almost every ticket and is also well below the airline ticket prices. Its services are attractive and imaginative. It runs Italo buses from many of its stations to the surrounding towns and offers an enticing winter sports package connecting stations such as Turin with Courmayeur, Verona with Canazei, Venice Mestre with Cortina. Its ItaloGo service provides a number of useful extras such as booking taxi cabs to meet trains, car parking facilities and transfers to airports. Italo has made train travel it Italy look attractive, low cost and easy.
Teething troubles
Now that most of the teething troubles are over Italo should give Trenitalia a good run for its money. Surprisingly almost the only objection to the sale of the company to GIP came from shareholder Della Valle, who believed that its shares should have been floated on the Italian stock exchange. However Della Valle's opposition, as well as that of two government ministers, Pier Carlo Padoan (economy and finance) and Carlo Calenda (economic development) may have forced GIP to up its offer almost overnight from €1.94 billion to €2.3 billion, just days before Italo was to launch on the stock exchange. The considerable increase was too good to refuse, especially for the main shareholders such as Intesa Sanpaolo, which was carrying most of the debt, Generali and founder Montezemolo, whose prestigious name has guided Italo through many difficult moments.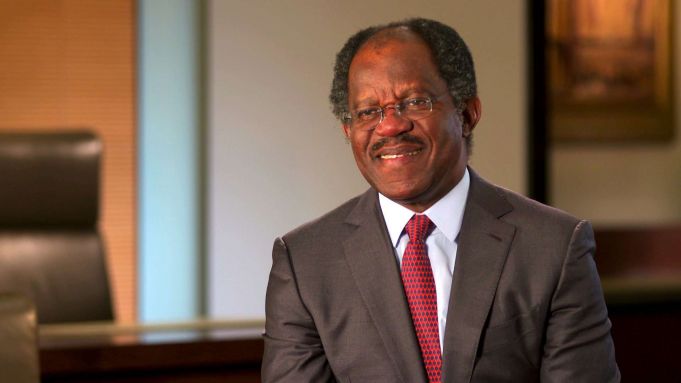 Until now GIP, which is chaired by Nigerian-born Adebayo Ogunlesi, has invested almost exclusively in infrastructure projects, as its name suggests. Its portfolio includes airports (Gatwick and Edinburgh – it sold off the small London City at a considerable profit in 2016), container terminals, energy generation, storage and distribution systems. Railways are a new departure.
That a large global company should want to buy into Italian train services is a morale boost for Italian high speed rail. But GIP could turn out to be a dangerous rival for Trenitalia, which will be no longer be competing with a home-grown fledgling but against a powerful multinational with international expertise.
Chairman Ogunlesi has degrees from Oxford and from Harvard Law and Business schools. He clerked for the US supreme court judge, the late Thurgood Marshall, and then went into US-Swiss investment banking with Credit Suisse First Boston. In 2006 he left to set up GIP, with Credit Suisse and General Electric among his first backers. The background of the other fund partners is no less impressive, many of them from Credit Suisse.
Ogunlesi's formula
However GIP has no experience operating trains or working with the Italian railways. When it bought Gatwick airport in 2012 Ogunlesi spelt out in an interview that his formula was to provide an excellent service for both passengers and airlines, insuring punctuality and speed of turn-round. The same blueprint could apply to train services, even though Italo is the equivalent of an airline rather than an airport. With no control over the infrastructure it could run into trouble, as it did when trains had to be cancelled because of difficulties with track maintenance during the snowfalls at the end of February.
Wide horizons
However GIP has wider horizons than local short-term winter difficulties. Competition on the entire EU high-speed network opens up in two years, so GIP has time to cut its teeth in Italy as it prepares to compete with French, German and Swiss railways.
But what are the advantages for Italy? Italo's original shareholders have come away with more than they could have expected from a launch on the Italian stock exchange. Italo passengers can probably look forward to an even better service and faster connections to north Europe. But what about the rest of the Italian railways? This is less clear.
Competition
With Trenitalia trying to keep up with Italo in the premium high speed sector, the slower commuter networks such as the Intercity trains (which connect 200 stations throughout the country) and the suburban networks are already getting a raw deal.
At almost the same time as GIP was buying Italo, there was a serious rail crash outside Milan on the regional Trenord service in which three people were killed and 10 seriously injured when a trail derailed near Segrate during the early-morning rush hour. Although investigations are still underway it is thought that bad track maintenance was the cause of the disaster. Three years ago 23 people were killed in the southern region of Puglia when two trains collided. And 32 people died in 2009 when a freight train carrying liquefied natural gas (LNG) derailed and exploded in Viareggio.
Growing popularity of train travel
Relatively little money has been invested in regional and suburban services at a time when commuting by rail into the big cities from small towns, where the cost of living is cheaper, is becoming increasingly popular. According to Eurostat, passengers on Italian trains increased from 504 million in 2004 to 852 million in 2016. Only a decade ago it was easy to commute into Rome by car, but now heavy traffic and the cost of parking has made cheap commuter train tickets look attractive. However the strain on the suburban services is beginning to show; trains often arrive late or are cancelled and conditions are bad, with standing room only in the morning and evening rush hours.
It would be difficult for Trenitalia to transfer capital investment from its profitable and attractive high-speed service to its regional network. Italo has no such troubles, and with international financing now assured it is in a strong position to gain the upper hand.
By Mary Wilsey
This article was first published in the April 2018 edition of Wanted in Rome
One of the most instructive and entertaining books about the Italian railways is On and off the rails from Milan to Palermo by Tim Parks. 2013.
This article appeared in the April 2018 edition of Wanted in Rome magazine.