Court orders the eviction of squatters at MAAM whose director is new head at Rome's MACRO.
Italy's interior ministry has been fined €27.9 million over an illegally-occupied former salami factory turned street art museum in the eastern outskirts of Rome, following a ruling by the city's civil courts.
The €27.9 million compensation is to be paid "immediately" to the owners of the property, the prominent Roman construction firm Salini, with the court also ordering the eviction of the roughly 200 squatters from the site in the Tor Sapienza suburb.
Ruling on 5 July, the magistrate condemned the "tolerance of illegal occupation" in Rome, citing the existence of around 100 other similar cases in the capital.
The Salini family purchased the abandoned Fiorucci factory for €6.85 million in 2003 with the intention of transforming it into apartment accommodation, part of which would become social housing, with the agreement of the city. However the Salini's plan became bogged down in bureaucracy for ten years, only receiving the green light to proceed with works in 2013.
In the meantime the 19,000-sqm site on Via Prenestina had become occupied illegally, since 2009, by migrants from South America, north Africa and eastern Europe.
A couple of years later the sprawling building took a new direction when it began to host art events under the guidance of the so-called "squatter director" Giorgio De Finis. Gradually, under its new title Museo dell'Altro e dell'Altrove di Metropoliz, or MAAM for short, the informal art museum became home to around 600 murals and installations by more than 300 artists, including some of the biggest names in the street art scene.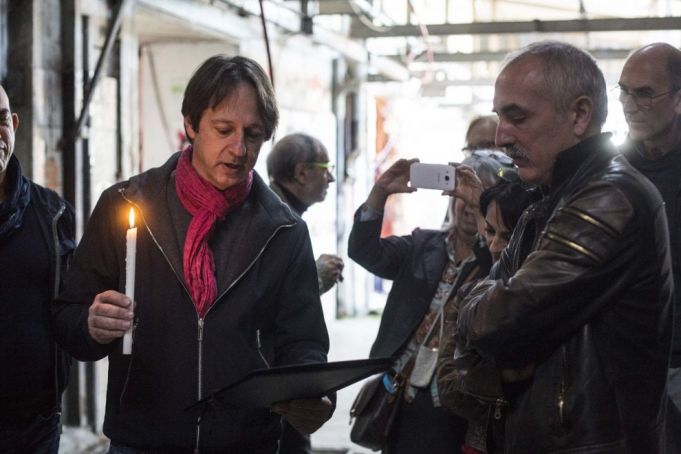 In 2016 the unauthorised museum was held up as a cultural model for Roman contemporary art by the city's deputy mayor with responsibility for culture, Luca Bergamo, a member of the anti-establishment Movimento 5 Stelle and school friend of De Finis.
In late 2017 De Finis was Bergamo's surprise choice to lead an experimental project known as Asilo at MACRO, the municipal Museo d'Arte Contemporanea, to run from October this year until the end of 2019. Bergamo clarified that De Finis would be the "curator" of the project, not the director of MACRO, bypassing the requirement of a public tender process. He also announced that the city had sanctioned funding of €800,000 for Asilo which would be open free to the public for its duration.
The 5 July court ruling, which will inevitably lead to the loss of an important source of street art in Rome, will prove embarrassing for Bergamo – the first institutional figure to be welcomed to the site officially – and comes at an inauspicious time for De Finis as he takes up his new role at MACRO.
It will also leave about 200 squatters homeless.
Cover picture by Urbs Picta
General Info
Address
Via Prenestina, 913, 00155 Roma RM, Italy
View on Map
Italian state fined €28 million over illegal street art museum in Rome
Via Prenestina, 913, 00155 Roma RM, Italy