Eviction day arrives for Rome's Caffè Greco
Last-minute bid to save Rome's oldest coffee bar which opened in 1760.
Caffè Greco, the historic bar on Via dei Condotti near the Spanish Steps, opened to customers on the morning of 22 October on what could be its last day in business after 260 years.
The bar's managers and their 36 employees are braced for eviction today following a long-running dispute with the owners, the Israelite hospital, who are seeking to raise the monthly rent from the current €17,000 to more than €150,000 per month, according to Italian newspaper Corriere della Sera.
Over the last few days cultural associations have staged a 'cultural marathon' to highlight the impending closure of the bar which opened in 1760 and whose customers over the centuries have included Byron, Buffalo Bill, Casanova, Dickens, Goethe, Gogol, Ibsen, Henry James, Keats, Shelley, Mark Twain and Orson Welles.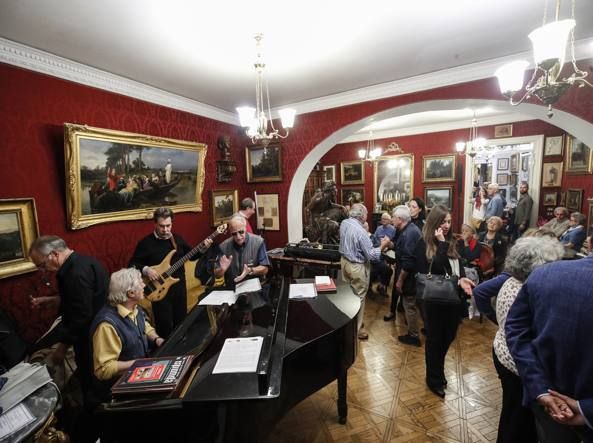 The cultural associations and devoted customers have been backed by Vittorio Sgarbi, the outspoken art critic and politician, who has promised to buy everyone a cappuccino on the morning of 22 October.
In addition the Polish embassy in Rome has appealed for a "solution to be found" to prevent the historic bar - "full of works of art and common memories linked to Polish culture" - from "disappearing off the map of the Eternal City."
The threatened closure of Caffè Greco comes more than three years after Rome's landmark Bar della Pace closed its doors despite several years of protests and appeals.
Photo Il Fatto Quotidiano
General Info
Address
Via dei Condotti, 86, 00187 Roma RM, Italy
View on Map
Eviction day arrives for Rome's Caffè Greco
Via dei Condotti, 86, 00187 Roma RM, Italy