Defiant Rome mayor declares he will stay in office
Under-fire Marino intends to serve another term.
The mayor of Rome Ignazio Marino says he intends to see out his current five-year term of office, which ends in 2018, and then stand for re-election until 2023.
Marino made his defiant remarks on 18 June as the anti-establishment Movimento 5 Stelle (M5S) party called for a no-confidence motion in the embattled mayor, amid a major investigation into a mafia syndicate allegedly operating within Rome's city administration.
Although the scandal began under previous administrations, the M5S points to Rome's former housing councillor Daniele Ozzimo – currently under house arrest as part of the so-called Mafia Capitale case – who was chosen by Marino and is a member of the mayor's centre-left Partito Democratico (PD).
Marino's announcement came after the Italian premier and PD leader Matteo Renzi appeared less enthusiastic than a few weeks ago about the mayor's ability to govern Rome. In a tepid endorsement of his leadership on 16 June, Renzi said the mayor is a "good person" but should remain in office "only if he shows he can govern."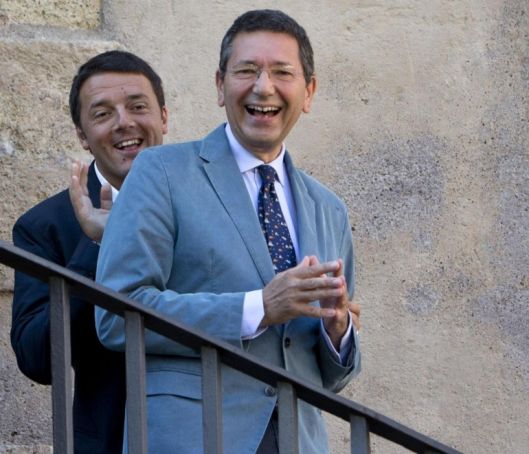 Increasingly isolated by senior members of his own party, Marino has refused to comment on Renzi's remarks which many have interpreted as a vote of no confidence.
However the PD chairman Matteo Orfini has pointed out that Marino is not implicated personally in the Mafia Capitale case, which has placed under investigation more than 100 public officials and business figures, including Marino's immediate predecessor Gianni Alemanno.
Orfini claims that many aspects of the ever-widening case were made available to prosecutors at Marino's request.