Rome displays a variety of Christmas cribs, from traditional to unconventional, during the festive season each year.
The 42nd edition of
100 Presepi
, the international nativity crib exhibition, takes place at Sala del Bramante in Piazza del Popolo and can be visited daily from 10.00-20.00, including Christmas Day, until 7 January. Each year
100 Presepi
hosts some 150 nativity scenes from Italy and more than 40 other countries. In addition to contemporary reproductions of traditional 18th-century Neapolitan and Sicilian cribs, and 19th-century Roman mangers, there are modern versions made from wood,
papier-mâché
and terracotta, as well as unconventional materials such as sand, rice, pasta, nuts and bolts.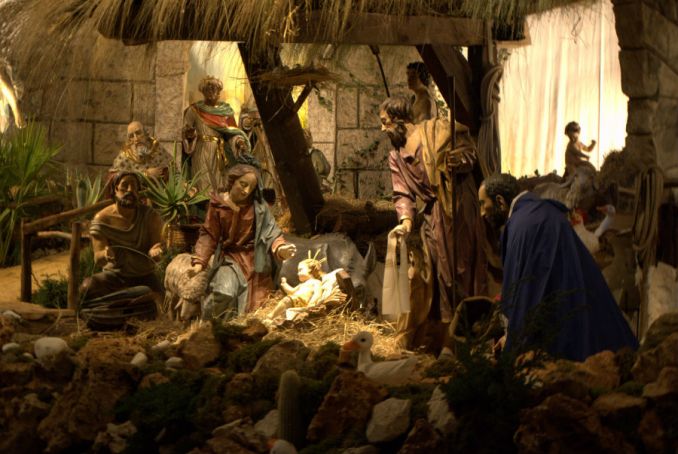 The Vatican's giant nativity scene and Christmas tree is on display in St Peter's Square until 7 January. This year's crib scene has been donated by the ancient Abbey of Montevergine in the Campania region of southern Italy. The crib backdrop and two-metre-high terracotta figures, complete with 18th-century Neapolitan costumes, were produced by local artisans. The Christmas tree, a 28-metre-high red fir, has been donated by the archdiocese of Elk, in north-eastern Poland. The tree is decorated with clay stars and baubles, designed and made by young cancer patients from several Italian hospitals, as well as a number of children from the earthquake-hit areas of central Italy.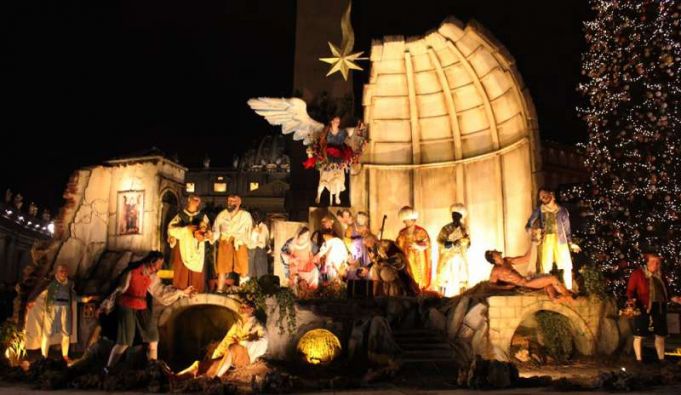 There is a
presepe vivente
, with real people, at Porta Asinaria, in Piazza di Porta S. Giovanni, beside the basilica. The living nativity scene can be visited every afternoon from 16.00-20.00 from 25 December to 6 January, excluding 31 December. The initiative is being undertaken by the parishioners of S. Giulio, in the Monteverde district, to help raise funds to repair their church's roof. There is no entry fee but visitors are invited to make a donation.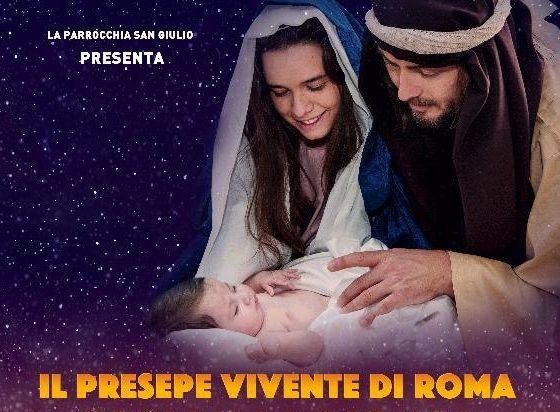 A traditional-style crib can be found each year in the church of S. Maria in Via off Largo Chigi, in the city centre, which for the last six decades has housed the work of Italian members of the global crib-building association Amici del Presepio.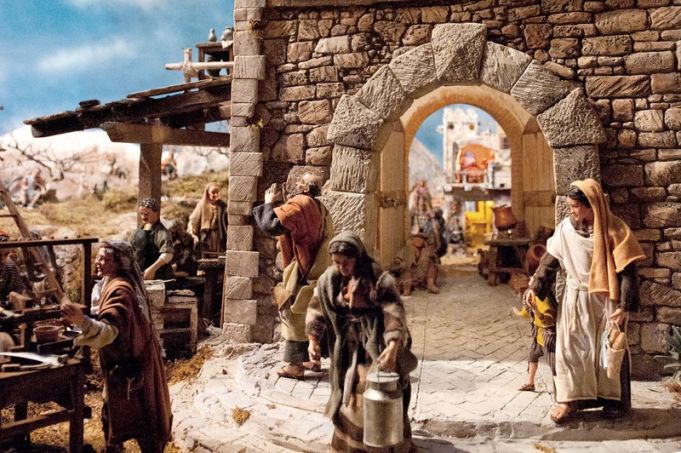 Veering away from tradition, there is a completely mechanical nativity scene adjacent to the church of S. Galla, on Circonvallazione Ostiense in the Garbatella district. Comprising around 200 moving figures, each one handmade by artisan Dante Pica, the crib can be visited for free until 9 January, from 15.30-19.00.
Another unusual manger scene can be found near St Peter's on Via dei Cavalleggeri 5. The street cleaner's crib, owned and cared for by Rome's rubbish collection company, has a floor containing over 1,400 different stones brought by pilgrims from all over the world. The
presepe dei netturbini
can be visited for free each day from 15 Dec-31 Jan between 08.00 and 20.00, and on Sun and holidays 08.00-11.30.