Anne Frank: Rome removes anti-Semitic graffiti
Anne Frank is once again the target of anti-Semitic graffiti in Rome.
Rome authorities have removed graffiti against Anne Frank from a wall on Via dei Durantini in the Pietralata district, on the outskirts of Rome.
The message, written in Italian, read: "We enter without knocking like in the attics of Amsterdam ... because we have to find that liar Anne Frank".
It is the latest case in Rome of anti-Semitism aimed at the teenage diarist and Holocaust victim who died at Bergen-Belsen concentration camp in February 1945.
In February this year, ahead of the Lazio-Roma football derby, the phrase "Romanista Anna Frank" was sprayed on a wall at the Circus Maximus. The graffiti, accommpanied by swastikas, was condemned by Rome's mayor Virginia Raggi.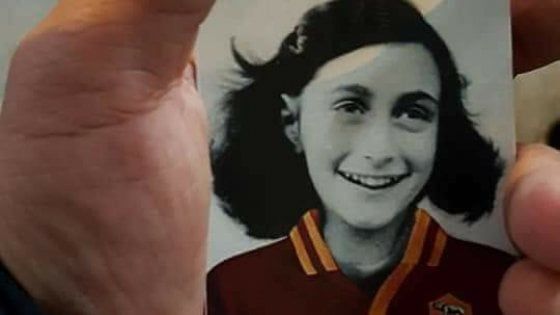 In October 2017 Lazio 'ultra' football fans were condemned for distributing stickers of Anne Frank wearing an AS Roma jersey at Rome's Olympic Stadium, in the Curva Sud section associated with core AS Roma fans.
In July 2014, then mayor Ignazio Marino condemned the swastikas and slogans such as "Anna Frank cantastorie" (Anne Frank storyteller) that appeared overnight in the Prati district of Rome.
General Info
Address
Via dei Durantini, Roma RM, Italy
View on Map
Anne Frank: Rome removes anti-Semitic graffiti
Via dei Durantini, Roma RM, Italy