American teenager admits murdering carabiniere in Rome
Eight stab wounds as police intervene to stop blackmailers.
A teenage US student has admitted killing plain-clothes carabiniere Mario Cerciello Rega in a struggle which broke out as Cerciello Rega and his patrol colleague tried to arrest the student and his friend in the early hours of 26 July in Rome's elegant Prati area, close to Piazza Cavour.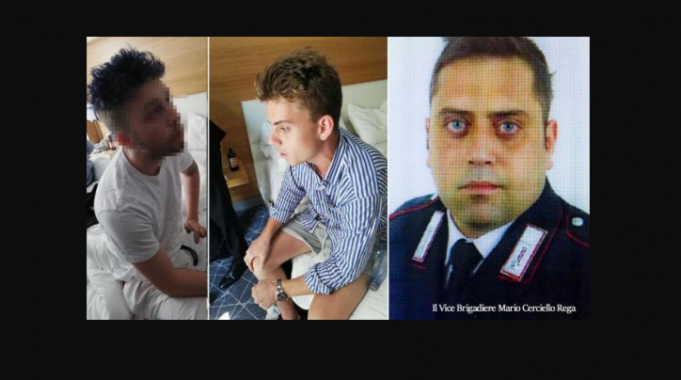 According to media reports, the students – both 19 and on a study holiday in Rome – had gone to nightlife zone Trastevere in search of cocaine. They found a pusher to sell them the drug, but later discovered he had sold them aspirin.
They then snatched his shoulder bag, containing his telephone, and ran off. The pusher called them on his own number and arranged to meet the two in Via Pietro Cossa, agreeing to pay €100 for the return of his property.

But the drug dealer also called the carabinieri to say where the meeting was to take place, and the patrol converged on the rendezvous to arrest the blackmailers. In the ensuing struggle, Cerciello Rega was stabbed eight times, and was rushed to nearby S. Spirito hospital, where he died. Cerciello Rega's patrol partner was also injured, but managed to call for help, while the students escaped.
A manhunt was launched immediately with the help of footage from nearby security cameras, and the two US citizens were quickly run to earth and arrested (pictured) in a nearby hotel, the Meridian Visconti. The capture was just in time: the two were booked to fly home on Friday.
This kind of extortion is known as "cavallo di ritorno" from the period in the 1960s and 1970s when a wave of kidnappings for ransom escalated frmm grabbing rich people to taking even horses and corpses awaiting burial.
The murder is seen as particularly harrowing, since Cerciello Rega had returned to duty only days previously from his honeymoon. "He hadn't even finished unpacking his bags," his commanding officer told media.
The victim, originally from Somma Vesuviana near Naples, was widely admired in his Rome patrol area for his off-duty voluntary work for the poor, escorting sufferers to the sanctuaries in Loreto or Lourdes to pray for recovery and bringing meals to the homeless living on the streets.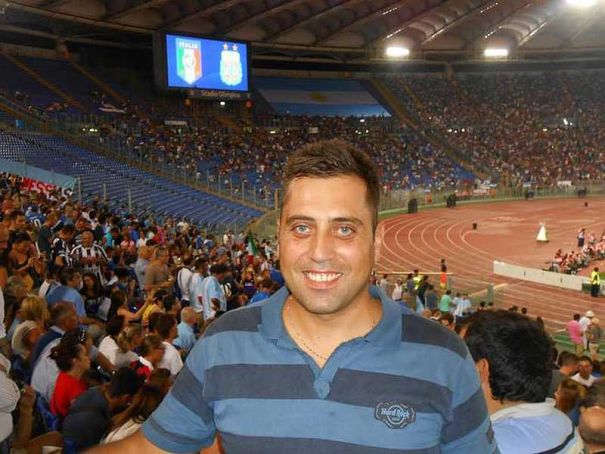 Messages of condolence to his widow and the whole carabinieri force have poured in, from Italian president Sergio Mattarella, government ministers and high-ranking carabinieri officers. Carabinieri patrol cars, sirens wailing, converged outside the force's main headquarters to signal the dismay of Cerciello Rega's colleagues.
His funeral is to be held in the same church in Somma where he married just 43 days ago.
Photo: ANSA