22nd edition of Rome marathon takes place under the sun.
The 22nd edition of the Rome marathon on Sunday 10 April was once again dominated by African runners, with Kenyan Amos Kipruto winning the men's race and Ethiopian Rahma Tusa winning the women's event.
The 23-year-old Kipruto finished with a time of 2:08:12, ahead of Ethiopian Birhanu Addissie Achamie (2:09:27) who beat Kenyan Dominic Ruto by one second.
The 22-year-old Rahma Tusa won the women's race with a time of 2:28:49, with Ethiopian compatriot Mulu Melka Duru in second place (2:29:59), followed by Algerian Kenza Dahmani (2:33:53).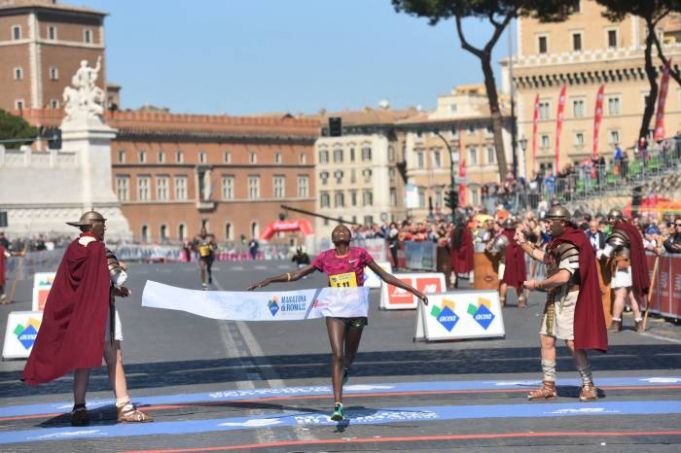 The first male Italian runner over the line was Martin Demeatteis who came in 11th place with a time of 2:18:20, while Giovanna Epis was the first Italian woman to complete the 42-km race with a time of 2:38:20.
The first handbiker across the line was Alex Zanardi, who won for the fifth time in Rome with a new race record of 1:09:15, beating the 2012 record he set by nearly two minutes.
Almost 15,000 athletes ran the annual marathon, which began and ended near the Colosseum, with 13,831 completing the race, an increase of 2,315 from last year. About 50,000 people participated in the non-competitive 5-km fun run.
The next Rome marathon is scheduled for 2 April 2017.