20 Holocaust memorial cobblestones stolen in Rome
20 brass cobblestones removed during night from Monti area of Rome.
20 brass cobblestone memorials to Jewish victims of the Holocaust have been stolen from a street in the central Monti district of Rome.
The memorials, dedicated to 20 members of the Di Consiglio family, were removed from Via della Madonna dei Monti 82 where they had been installed in January 2012.
The cobblestone-sized memorials are known as stolpersteine in German, or literally translated "stumbling stones" and are installed outside the last chosen place of residence of victims of the Holocaust.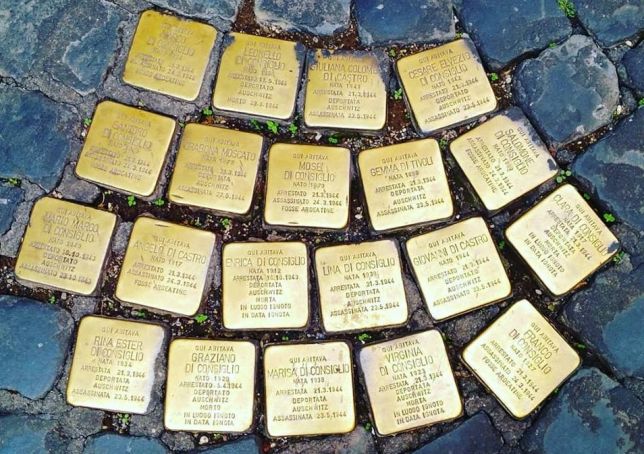 This is not the first time that stolpersteine have been removed from streets in Monti. In 2012 the memorial for Don Pietro Pappagallo, the Resistance priest killed in theFosse Ardeatine massacre in 1944 and whose character featured in Rossellini's movie Open City, was stolen from outside his former home on Via Urbana, not once but twice.
General Info
Address
Via della Madonna dei Monti, 82, Roma, RM, Italia
View on Map
20 Holocaust memorial cobblestones stolen in Rome
Via della Madonna dei Monti, 82, Roma, RM, Italia