A mural dedicated to Gaia Von Freymann and Camilla Romagnoli - the two 16-year-old girls killed in a road accident in Rome just before Christmas - has appeared near the scene of the crash on Corso Francia. The poignant image was painted by the girls' friends.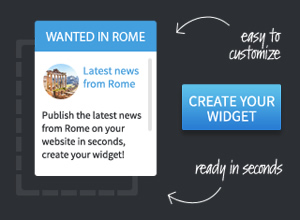 Latest classifieds
English-speaking Back Office Assistant
4 Star Hotel in Rome is searching for a new office assistant, who will focus on hotel bookings and relations. The candidate must have relevant experience and excellent knowledge...
British Institutes Roma Salario is looking for qualified ESL teachers to join our team for an immediate start. If you're experienced in teaching YL (ages 6-14) and Cambridge Prepa...