A mural dedicated to Gaia Von Freymann and Camilla Romagnoli - the two 16-year-old girls killed in a road accident in Rome just before Christmas - has appeared near the scene of the crash on Corso Francia. The poignant image was painted by the girls' friends.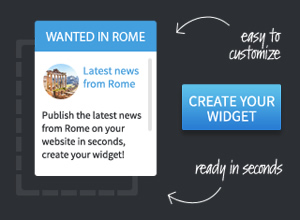 Latest classifieds
Aventino - Incredible Penthouse!
Aventino - We have an absolutely Amazing Penthouse on two floors renting very close to FAO. It is on the top two floors of a residential building with concierge. It is approximat...
AXA Elegant and Fully Furnished Townhouse
AXA - We have a beautiful and elegant fully furnished townhouse renting to referenced individuals for a longterm lease. It is in a very green and residential area in AXA. The hom...