A mural dedicated to Gaia Von Freymann and Camilla Romagnoli - the two 16-year-old girls killed in a road accident in Rome just before Christmas - has appeared near the scene of the crash on Corso Francia. The poignant image was painted by the girls' friends.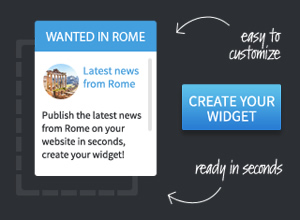 Latest classifieds
St Stephen's Schoolcis looking for a science teacher to cover a maternity absence. A background in environmental systems and biology would be preferred
ENGLISH MOTHER TONGUE TEACHERS WANTED
ESTABLISHED LANGUAGE SCHOOL in Rome seeks motivated mother tongue EFL teachers for children and adults for immediate start. Guaranteed hours available. Teaching certificate and va...
Sala 1 in collaboration with the Tito Amodei Fondation presents a selection of works inspired by the symbol of the "Cross". Invited artists are Enrico Bentivoglio, Bruno Ceccobell...