New mural by Rome street artist Maupal
Roman street artist Maupal has created a new mural, looming over the Borgo area of Rome, near the Vatican. The rooftop mural is located on the corner of Borgo Pio and Vicolo del Farinone but is only visible from roof level. Photo by Valentino Bonacquisti for Fotografia Errante.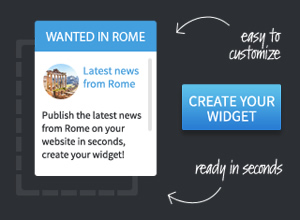 Latest classifieds
Penthouse 400m2 renting in Aventino!
Via Aventina - We have an absolutely incredible penthouse renting just steps away from FAO! It is on the top two floors of a very elegant building with concierge service. It is a...