Fendi fashion show in the Roman Forum
Luxury fashion company Fendi held a couture catwalk in the Roman Forum, in homage to its former artistic director Karl Lagerfeld, on 4 July. AP Photo/Domenico Stinellis.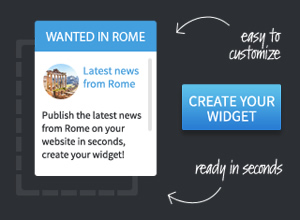 Latest classifieds
English-speaking Back Office Assistant
4 Star Hotel in Rome is searching for a new office assistant, who will focus on hotel bookings and relations. The candidate must have relevant experience and excellent knowledge...
British Institutes Roma Salario is looking for qualified ESL teachers to join our team for an immediate start. If you're experienced in teaching YL (ages 6-14) and Cambridge Prepa...