The tiny fortified Monteriggioni, in central Tuscany, is among the best preserved mediaeval walled towns in all of Italy.
Monteriggioni was built by the Republic of Siena to observe the Via Francigena, the pilgrimage route to Rome, in the direction of Siena's historic rival Florence.

Located midway between S. Gimignano and Siena, the town's 570 m-long circular walls follow the natural contours of the hill and date to the early 13th century.
The beautifully restored village now caters exclusively to tourists, some of whom get married in the romanesque church of S. Maria Assunta in its central square, Piazza Roma.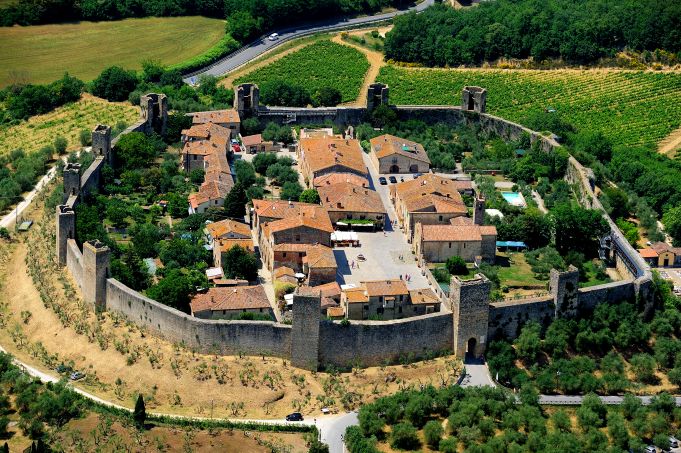 It is also possible to walk along the ancient battlements which offer panoramic views over the Chianti and Montagnola Senese countryside. For details of how to arrive there from Rome see Monteriggioni website.
General Info
Address
Monteriggioni, Province of Siena, Italy
View on Map
Monteriggioni in Tuscany
Monteriggioni, Province of Siena, Italy