The age- old dilemma of what should I have for lunch can be especially tricky to resolve in a city where eating on the go is largely considered strange. The options on offer can seem limited to a slice of pizza or haphazardly toasted panino. Are you looking for something more than a suppli or "tavola calda" (a buffet tray)? Here is a selection of places, dotted around the city, to eat well, that use high- quality ingredients, have a calm atmosphere and good service.
Damplings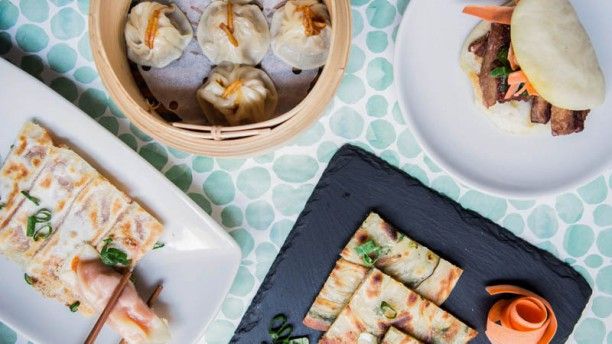 Ethnic cuisine is having a moment in Rome. To hear Italians throwing around the word "bao", the steamed bun with origins in Northern China, is proof of a continuous exploration of otherworldly flavors. There are innumerable versions of bao. The classic filling is with braised pork belly, mustard cabbage, peanuts, and fresh coriander. It is surprisingly light and well- balanced in the Taiwanese tradition at Damplings, located near the metro stop Ottaviano. Lunch is served from 12.30- 14.30 Mon- Fri. with good, quick service in a well- designed space. A great option for a cheap lunch with a focus on fresh ingredients. Via Monte Pertica, 41
Il Sorpasso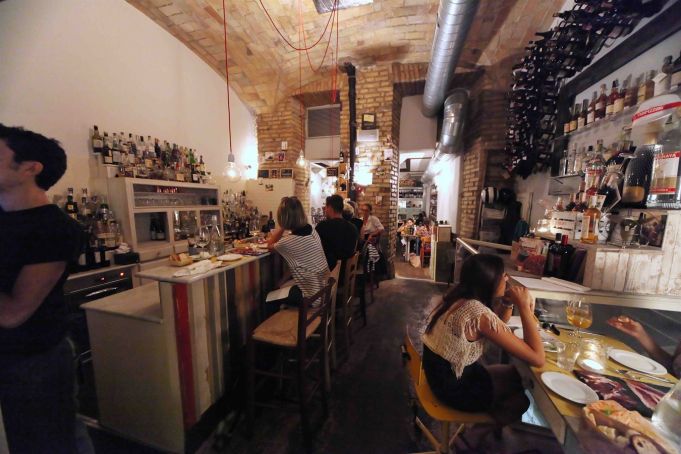 Hidden among the streets of the Prati district, Sorpasso is curated with reclaimed and vintage furnishings. Something that adds to the appreciation of its genuine products and dishes. Non-stop hours from morning to evening (starting at 7:30 am with cappuccino, fresh juices and croissants prepared by the in- house pastry shop), it is noteworthy for a rich selection of cold cuts and cheeses from its internal butcher. With a menu that changes every day, depending on the products that chef Paul buys at the market, it can easily become your go-to lunch spot. Pizza is a must try, and "fojje", a dish of Abruzzi origins made with cornstarch and vegetables (including dandelion). Our other favorites include the seared beef tenderloin tartare served with different sauces, nonna Nina's meatballs in sauce, and the stewed cod. The wines are also excellent. To book: Via Properzio 31/33, tel. 06 89024554
Also read:
Aromaticus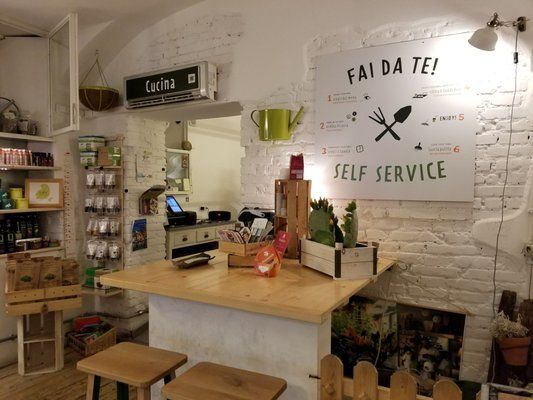 Born from an idea of Francesca Lombardi and Luca de Marco, sommelier and chef, Aromaticus is dedicated to savory herbs. A cross between a garden nursery and a bistro, here you can buy edible flowers and sprouts or taste a dish from the simple, short menu made up of good and healthy raw materials for your body and mind. A large bowl of hearty pumpkin soup with a side of freshly baked sourdough wheat bread is the perfect lunch on a fall day. Located in the Monti neighborhood a short walk from the Cavour metro stop. Via Urbana, 134
Spazio Pane e Caffé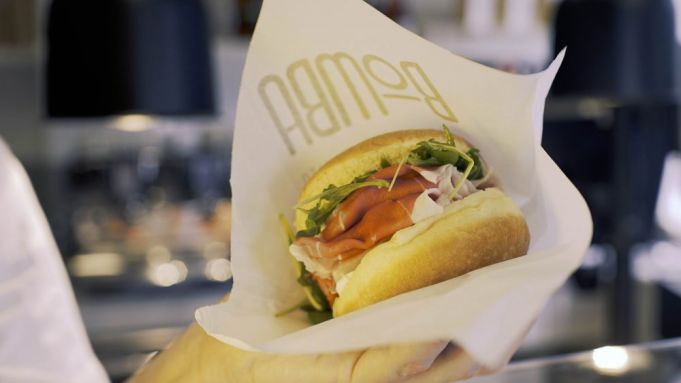 With it's bright, modern interiors, Spazio Pane e Caffè is a combination of beauty and design to be enjoyed at any time of the day. However, to us, it is best enjoyed at lunch. Opened in 2018 in the Parioli neighborhood by Michelin starred chef Niko Romito, the "bombs" are what we go for. The simple bread and coffee menu offers up a choice of seven of these gourmet sandwiches. The one with mackerel, roasted onion and chicory paired with a glass of Veuve Clicquot Grande Dame 2008 is the perfect midday pick- me- up. Piazza Giuseppe Verdi 9E – 00198 Roma
Ciao Checca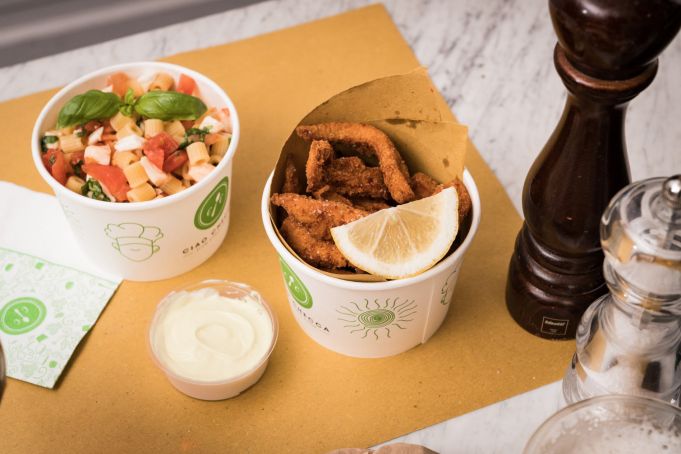 A fresh format dedicated to high quality street food, you order at the counter and watch the kitchen work, behind a glass wall, to prepare your meal in front of your eyes. Open seating means bumping elbows with a stranger during lunch time, when it fills up. But the easy- going, light-filled atmosphere is a welcome respite from the classic osteria. Their strongest dish? An inimitable pasta alla Checca - durum wheat ditaloni, diced tomatoes, DOP buffalo mozzarella, organic olive oil, salt and basil. A truly home- cooked meal prepared with the best available raw ingredients, with a focus on the slow food movement. Piazza di Firenze 25.
Trattoria dell'Omo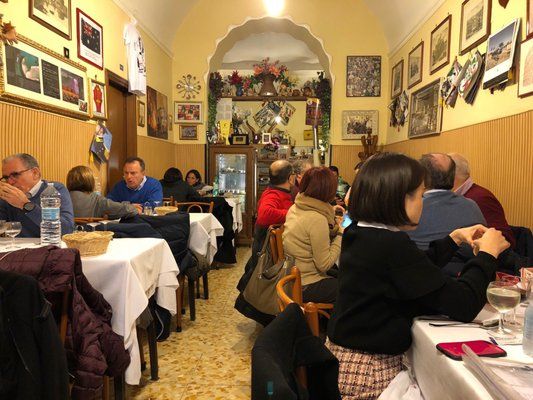 If you find your tummy grumbling after having just gotten off a train at Termini, a trustworthy lunch choice will always be Trattoria dell' Omo. As one of the last restaurants to resist the changes in the area since its opening in 1964, it seems out of place in the midst of foreign stores and spas. Simple cooking without pretense, the owner wants you to feel a sense of nostalgia when you have that first bite of Roman artichokes. The bucatini all' amatriciana are covered in a satisfactory helping of flavorful sauce. At just a five minute walk from the station, you can experience what Rome was like in the 60's through its food, at an honest price. Via Vicenza, 18
Gelato D'Essai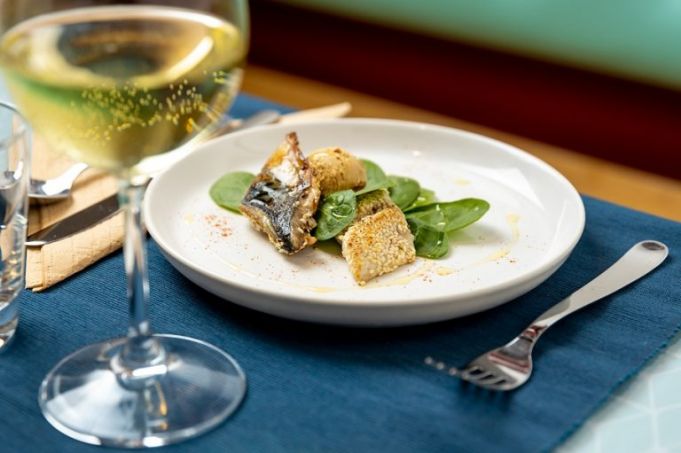 Something to try when you have a bit more time or the excuse of an out- of- town visitor? We would love to know your thoughts on newly opened Gelato D'Essai by Geppy Sferra, in the Centocelle area. It is the first ice cream restaurant in the capital; the entire menu is dedicated to the Italian specialty. For example, the traditionally Roman snack of white pizza and mortadella is presented on a bed of Bronte pistachio ice cream. Other flavor pairings, that play with traditions from around the world, include a dish of chicken curry, banana chips and coriander with coconut ice cream. Open from 10am- 9pm during the week, it is a a gelateria, caffé, and restaurant all in one. To book: Via Tor de 'Schiavi 295, tel. 06 8923 2228.