Nobody injured as fragments fell from ceiling of St Peter's.
Fragments from the ceiling of St Peter's Basilica fell to the ground during a Mass celebrated by Pope Francis on the afternoon of 4 October.
There was nobody injured in the incident, which occurred to the left of the high altar as the pontiff presided over the episcopal ordination of four new bishops.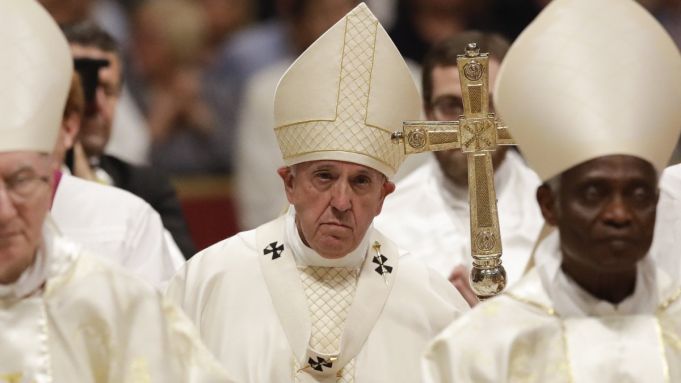 As a precaution, the right transept of the basilica was evacuated and the area closed off.
A similar incident occurred in March 2018 when chunks of stucco fell from the ceiling near the chapel housing Michelangelo's Pietà. Although it happened during afternoon visiting time, there were no injuries.
Photo Huffington Post
General Info
Address
Piazza San Pietro, 00120 Città del Vaticano, Vatican City
View on Map
Fragments fall off St Peter's ceiling as Pope Francis says Mass
Piazza San Pietro, 00120 Città del Vaticano, Vatican City