Blame game between political rivals Raggi and Zingaretti.
The admistrations of the city of Rome and the Lazio Region are engaged in a bitter war of words over an ordinance to clear the backlog of rubbish accumulated on the streets of the capital.
The ultimatum, signed by Lazio Region president Nicola Zingaretti on 5 July, requires the capital's waste collection service AMA Roma to clean up the city within seven days, a time-frame described as "beyond ridiculous" by Rome's embattled mayor Virginia Raggi.
The power play and blame game surrounding the decree have clear political dimensions, straining the already acrimonious relationship between Raggi, of the populist Movimento 5 Stelle (M5S), and Zingaretti of the centre-left Partito Democratico (PD).
Calling the ordinance a "mockery", Raggi posted videos of her weekend visits to Lazio's Rida Ambiente waste disposal site in Aprilia, claiming it was closed on two days out of the seven-day ultimatum. She also said the city was attempting to source new dump sites abroad.
Zingaretti said he wondered if the mayor "doesn't feel a bit ashamed for her arrogance", adding: "She has reduced the most beautiful city in the world to a disaster and blames somebody else for every problem, never taking responsibility herself."
Raggi accused Zingaretti of failing to come up with a regional waste plan during his seven years in office and "now he demands that Rome be cleaned in seven days. Quit deceiving Romans with false promises. Be serious."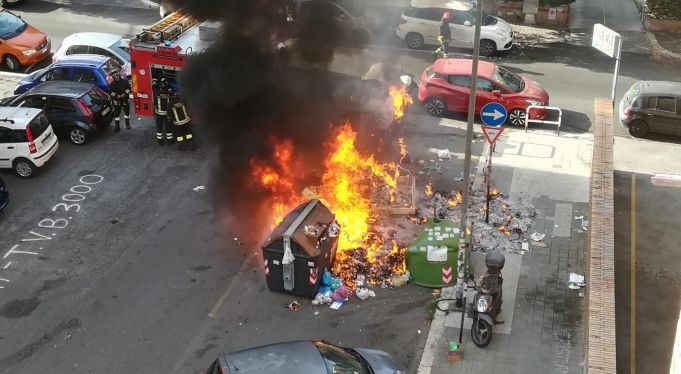 The newly-appointed head of AMA, Luisa Melara, has also waded into the debate, appealing to Romans' "civic sense" to reduce the amount of rubbish they produce and to recycle properly.
Melara's appeal was part of a statement released by AMA, pointing out that despite the ordinance there remains a "deficit" of space for at least 1,000 tons of undifferentiated rubbish out of the city's weekly waste output of 2,100 tons.
In the meantime many of Rome's streets are still strewn with rubbish, with complaints of pungent odours and continuing cases of overflowing bins being set alight.
The accumulated trash baking in the summer sun has led to
health alerts
and warnings of an increase in invasive species such as rats and cockroaches, while over the weekend residents of the northern Montesacro suburb made the macabre discovery of hundreds of human teeth dumped on the ground beside a street bin.