Vatican spokesman Greg Burke and deputy resign
Vatican spokesman and deputy stand down abruptly on New Year's Eve.
Pope Francis has accepted the resignations of Vatican spokesman Greg Burke and his deputy Paloma Garcia Ovejero, according to an announcement by the Holy See on 31 December.
The Vatican, which gave no reason for the unexpected resignations, has appointed Alessandro Gisotti as acting director of the Holy See press office. Gisotti steps into the interim role from his post as social media coordinator for the Vatican's Dicastery for Communication, according to Italian news agency ANSA.
The 58-year old Burke, an American, had been press office head and Vatican spokesman since August 2016, alongside his Spanish deputy Garcia Ovejero, the first woman to hold the number two post.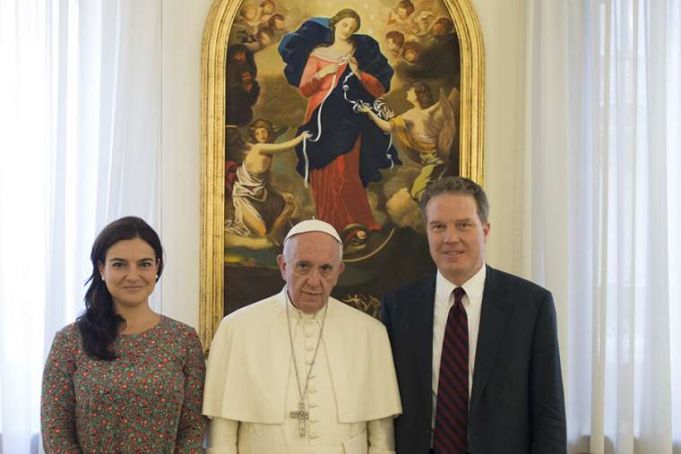 The departure of Burke and Garcia Ovejero comes several weeks after the pontiff appointed Italian journalist Andrea Tornielli as editorial director of all Vatican media and Andrea Monda as editor-in-chief of the Vatican newspaper, L'Osservatore Romano, marking a significant shake-up of the Holy See's media operations.
Burke, who spent 15 years as the Fox News Rome correspondent before becoming communications adviser at the Vatican in 2012, tweeted on 31 December: "At this time of transition in Vatican communications, we think it's best the Holy Father is completely free to assemble a new team."
The resignations of Burke and Garcia Ovejero will reportedly take effect from 1 January 2019.
Photo Associated Press
General Info
Address
00120, Vatican City
View on Map
Vatican spokesman Greg Burke and deputy resign
00120, Vatican City