Vatican police fired shot at vehicle.
A man was arrested on Thursday evening after he drove at high speed through one of the gates into Vatican City, forcing his way through two checkpoints and reaching a central courtyard in the sovereign city-state.
The driver, described as aged around 40 and in a confused state of mind, had initially been refused entry at the Porta S. Anna gates as he had no authorisation, the Vatican said.
The man drove away at first before returning to speed through security, forcing a Vatican police officer to fire a shot at the car's front tyres, hitting the fender.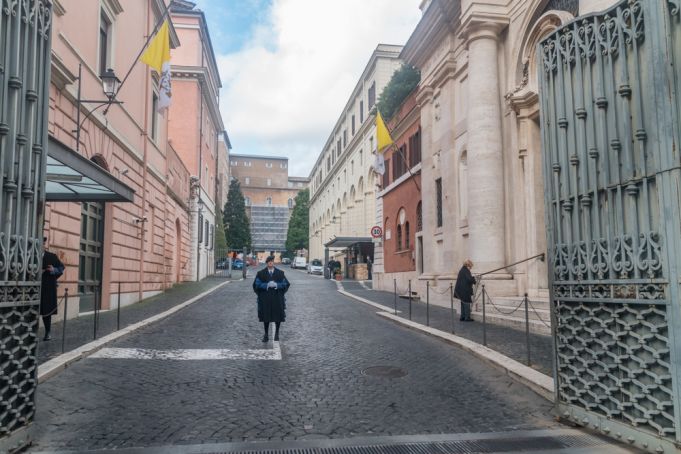 However the driver continued to speed ahead as far as the San Damaso courtyard where he was arrested and placed in a Vatican prison cell.
The incident occurred at around 20.00, on the opposite side of the Vatican to the Casa S. Marta guesthouse where Pope Francis lives.