Two candelabra vandalised at Pantheon on 26 March.
Two 18th-century wooden candelabra in Rome's Pantheon were badly damaged after being thrown to the ground in an apparently motiveless attack on 26 March.
The candelabra, measuring almost three metres high, were damaged by a homeless woman who was arrested on charges of causing aggravated damage to objects of cultural importance.
Entry to the Pantheon is free although Italy's culture minister Dario Franceschini has raised the prospect of introducing a "moderate" entry fee for the monument's seven million annual visitors.
The vandalism at the Pantheon comes two weeks after the marble head of a turtle sculpture was decapitated from the Fountain of Neptune at the northern end of Piazza Navona.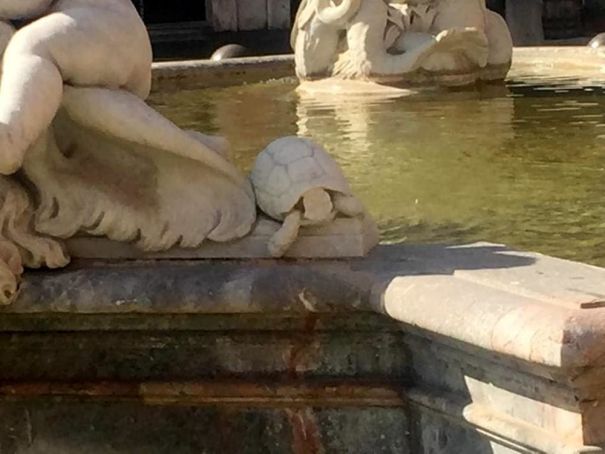 Other recent cases of vandalism at Rome archaeological sites include graffiti sprayed on the Colosseum in January, while in November a tusk was snapped off the Elephant and Obelisk sculpture, designed by Gian Lorenzo Bernini, in Piazza della Minerva.