Three generations of biscuit specialists in the heart of Trastevere.
Paula Berner Magalhaes
On a narrow street in Rome's Trastevere neighbourhood, the blending of gastronomic and family traditions can be tasted, and it tastes delightfully sweet. Since 1940, the Innocenti family has owned the Biscottificio Atigiano Innocenti, a biscuit factory now run by Stefania Innocenti, third generation of biscuit specialists.
The Biscottificio operates on the first floor of a charming house. Colourful biscuits are displayed all over the counter, an overwhelming sight that makes it hard to pick and taste only one kind. The protagonist of the place, however, is an oven, approximately 15m long, especially tailored and built in situ during the 1960s. "This oven is a perfect machine", said Stefania. It possesses a gear wheel to control the speed of the surface where the biscuits are baked while sliding from the kitchen into the shop. "Mamma is the soul of this business and this oven is the heart of the shop", Stefania told me with a smile while insisting that I try a warm castagnola.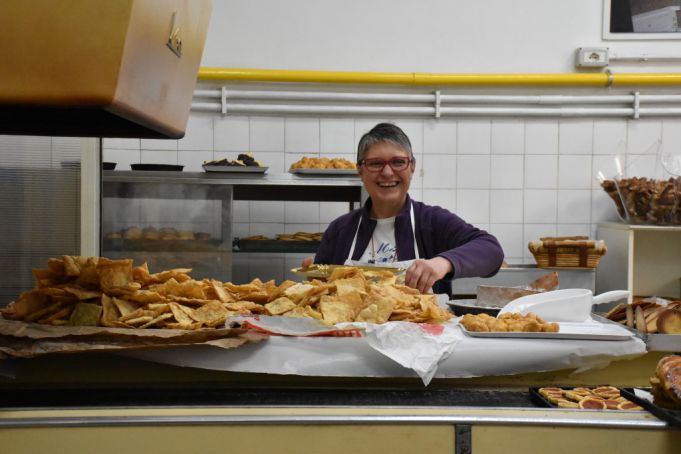 Countless kinds of biscuits have been baked in this shop. Stefania's grandfather used to tell her about producing massive quantities of biscuits that were used as rations for soldiers during the world war two. Later on, Stefania's parents started experimented with different ingredients. While the traditional recipes have always been appreciated and respected, new ones started coming up and claiming their space too. The only condition has always been committing to fresh and properly-selected ingredients. No preservatives and no animal fat are used. Currently, Stefania tells me, she wouldn't even be able to count how many types of biscuits she bakes each day. But she estimates an average of 60 different kinds of flavours and shapes, and each one of them is still completely hand-made.
A timeless photo of her mother hangs on one wall, where the Biscottificio surrounds her in seemingly identical conditions as those of today. Stefania remembers helping her parents as a little girl, placing biscuits on paper bags and handing them over to costumers. Working there has come naturally. "It was a given, I suppose", she tells me with a content smile.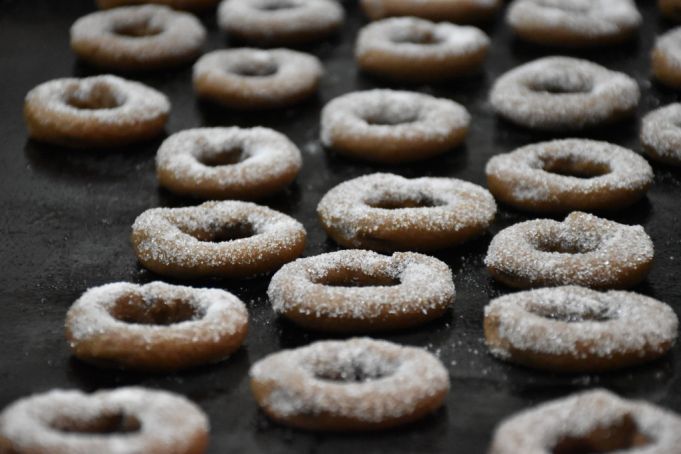 The key to every single biscuit turning out delicious and unique is not only the cautious selection of their ingredients, but also the assortment and well-being of the staff. After all, Stefania believes that great baking is not only achieved through talented hands and the right ingredients, but also through putting enough heart into the work. The harmony among her team is crucial; "if this place is like home, they are like my family", she says. It indeed looks like she is right at home, and everyone who walks in is kindly invited into her delicious-smelling kitchen.
Biscottificio Artigiano Innocenti, Via della Luce 21, tel. 065803926. Mon-Sat 08.00-20.00.