Vintage steam train connects Rome to lakeside papal retreat.
The long-awaited return of the historic Castelli Romani steam train from Rome's central Termini station to Castel Gandolfo, the summer retreat of the popes overlooking Lake Albano, took place on 27 October.
The sold-out voyage, which had not occurred in four years, took place aboard a vintage steam engine dating from the 1920s.
The train was packed with 300 people who had reportedly snapped up the tickets within minutes of them going on sale.
Those on board the train, which left Rome at 09.30 and returned at 19.00, spent the day visiting the Barberini Gardens of the Pontifical Villa and the volcanic lake below.
The journey to Albano, about 25-km south-east of the capital, takes an hour and 20 minutes, and costs €20 round-trip for adults and €10 for children.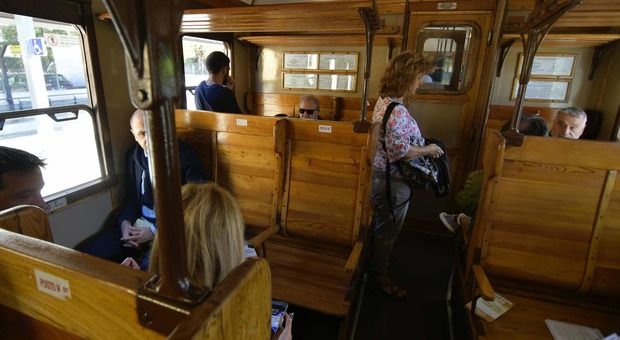 The initiative is part of a growing trend in "slow weekend" trips, in contact with "nature and our precious archaeological heritage", according to Ferrovie dello Stato Fondazione FS.
The next appointment on the historic train has not been announced but Fondazione FS says it is available to accept requests from public or private bodies to carry out events with the Castelli Romani train or on other railway lines.
To keep up to date with activities involving Italy's historical trains, visit the Fondazione FS website or subscribe to the newsletter by sending an email to newsletter@fondazionefs.it.
Photo La Repubblica
General Info
Address
00040 Castel Gandolfo, Metropolitan City of Rome, Italy
View on Map
Steam train from Rome to Castel Gandolfo
00040 Castel Gandolfo, Metropolitan City of Rome, Italy